Mickey's "Not-So-Spooky-Halloween-Party" Review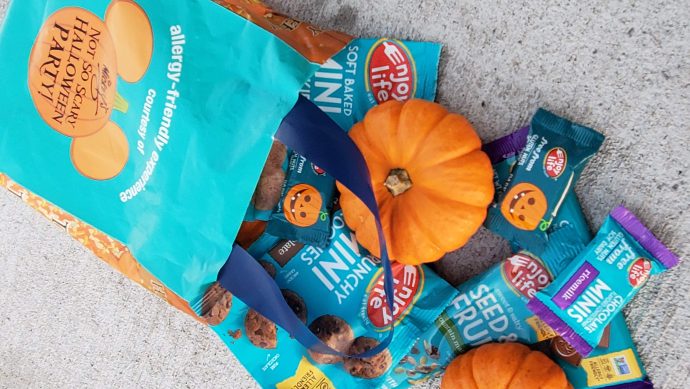 Hello friends! Last week we attended the Not-So-Spooky-Halloween-Party at Magic Kingdom in Orlando, FL.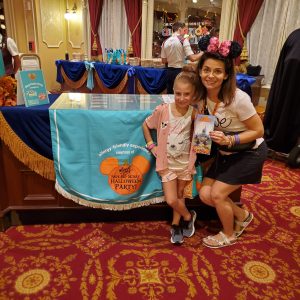 Why did we attend this party? We heard that it was being sponsored by Enjoy Life, a brand that is allergy friendly, and one that we trust daily for nut free snacks. Having an allergy friendly Trick-or-Treat option was a real draw for us since Trick-or-Treat is notoriously challenging. Most of the treats Chloe recieves trick-or-treating are not safe, and we end up donating her entire bucket of candy. As a parent, this is such a hard thing to watch, an excited trick-or-treat face, to a sad smile of having to let it all go.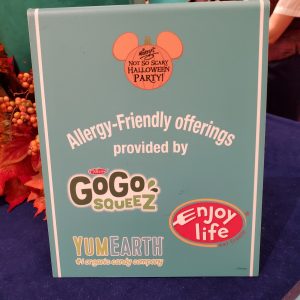 Not-So-Spooky allowed Chloe (Carter, Mom and Gigi, too) to ALL participate in trick-or-treating.  We mingled with some of Disney's scariest villians, collected candy from our friends, Monsers Inc's Mike + Sully, and danced with Descendants in Tomorrow Land. Some fo the rides had special guest appearances, too, like the Haunted Mansion that had characters rising from the dead in front of the glowing red mansion. This ride even scared me. We ended up getting stuck shortly after we got on the ride, and I have to be honest, being a Mom truly means being brave when the Haunted Mansion ride is stuck in complete darkness! That was a real test for me to pretend to not be scared when I really was!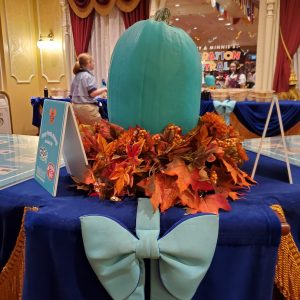 The most important message here is inclusiveness. Disney has found a way to be inclusive for all to enjoy this special holiday. Chloe got to keep ALL the contents of her Teal Trick-or-treat bag and was beyond thrilled with the special treats that were in it. She had one-of-a-kind items from Enjoy Life, including cute little mini pumpkin chocolates.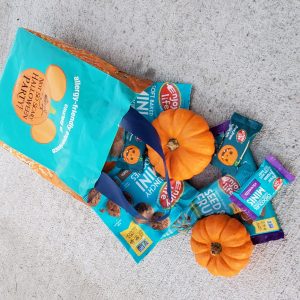 Thank you Disney and Enjoy Life, and all the sponsors for this year's NSSHP in Orlando. We had the best time – a memory that we will never forget.