Magic Kingdom Food Recommendations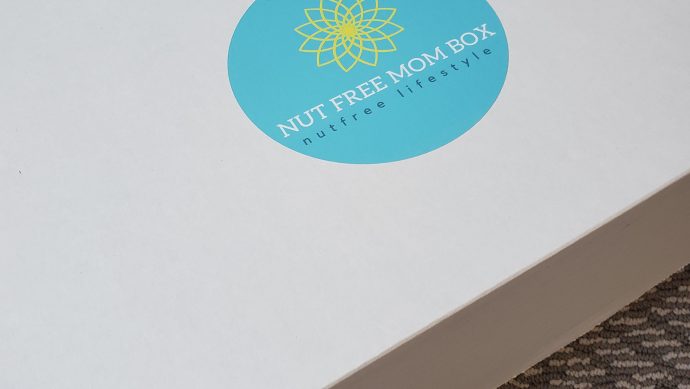 Happy Friday! If you're following along on our Instagram Stories, you'll see that we've been quite busy this week talking about our nut free traveling, strategies and things that haven't worked out so well for us. Starting with Magic Kingdom first……
Yesterday was truly magical. Our day started off with an easy breakfast in our room from our very own Nut Free Mom Box. This was the easiest and safest option for us. We got some packaged yogurt from the quick service restaurant here at the Hilton Bonnet Creek and added our safe Made Good granola with some banana. It was filling, healthy and safe and Chloe loved it.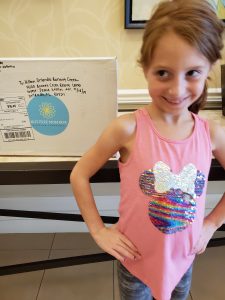 We headed over to Magic Kingdom for some fun + rides. We packed as much in as possible, eating at quick service dining most of the day for drinks, snacks and lunch. We researched in advance the safe Mickey Mouse chocolate ice cream bars, and enjoyed a few of them. They were such a great treat on this trip, especially since it was super hot out. The quick service spots all have a green binder that has all of the nutritional and allergy information you could ever ask for. Always ask for the green binder.
For dinner, we had a MEH experience. We wanted something a little nicer, but really hesitated on making a reservation far in advance, just in case we wanted to just snack, and keep on using our fast passes. However, after a long day of rides, we all agreed to sit down and have a good meal. We got a reservation at Liberty Tree Tavern. It was a prix fixe menu with rolls, salad, 3 meats, mashed potatoes, macaroni and cheese, gravy, cranberries, and green beans. Our server came around and we alerted him for a second time of our food allergy. He told us everything was nut free, however, some things were made in a shared facility. I said that this was not ok for us. He said he'd grab the chef to come talk to us.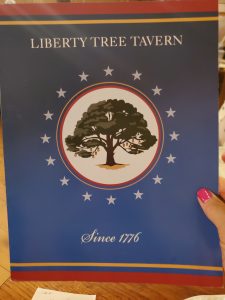 At this point, Chloe's confidence is going down because the server didn't seem to quite get it. The chef came to our table, slightly confused. He asked why we had not received the allergy menu first. I said I did not know they had one available. He brought it over then told us that everything in his kitchen was nut free, made in-house. The only items we could not have were the rolls and desserts since they were made in shared facilities with nuts. Chloe felt ok with this, but not great.
The food came out and actually tasted really good. Chloe enjoyed turkey, gravy, mac and cheese, green beans and cranberries. We trust Disney so much, but still have to be careful because not everyone understands food allergies, like our server. There was a slight language barrier as well, so we are glad we had a chance to speak to the chef directly. When the food was brought out, it was made separately and had "allergy" tags on everything.
All of the rides were a blast yesterday – the kids conquered things that I did not even think they'd try. I could not be more thrilled and proud of them for how brave, patient and mature they were yesterday.
We ended the night on the People Mover to relax before watching the fireworks show. We stopped to get a chocolate shake for Carter when I asked to see the green binder. Turns out the shake was safe for Chloe, too. Chloe was over-the-top thrilled with being able to have a gourmet chocolate shake with mickey mouse marshmallow straw, sprinkles and whipped cream. Deserts are almost always a NO, and having a YES is a huge score.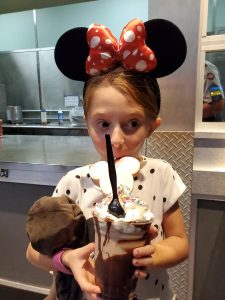 Thank you, Disney, for bringing a huge smile to my little girl's face and being INCLUSIVE for all to enjoy the magic.