Sheet Pan Steak Fajitas
Who likes easy dinner clean up?!
*Raises Hand*
Perfect recipe for weeknight cooking! Especially if you have tiny steak lovers! However, I would HIGHLY recommend grilling the flank steak over putting it under the broiler. The broiler worked fine, if you cook it 1-2 minutes on each side. However, it can easily become chewy and tough in a matter of no time.
Flank steak is not cheap. For a little over one pound, we paid almost $12.00. This steak is delish, but you need to be careful in how you cook it. This recipe was good – and the kids did eat all of their food. But watch that steak! Or grill it quick. You know, Wisconsin style. Shovel a path to your grill, then stand outside in flip flops.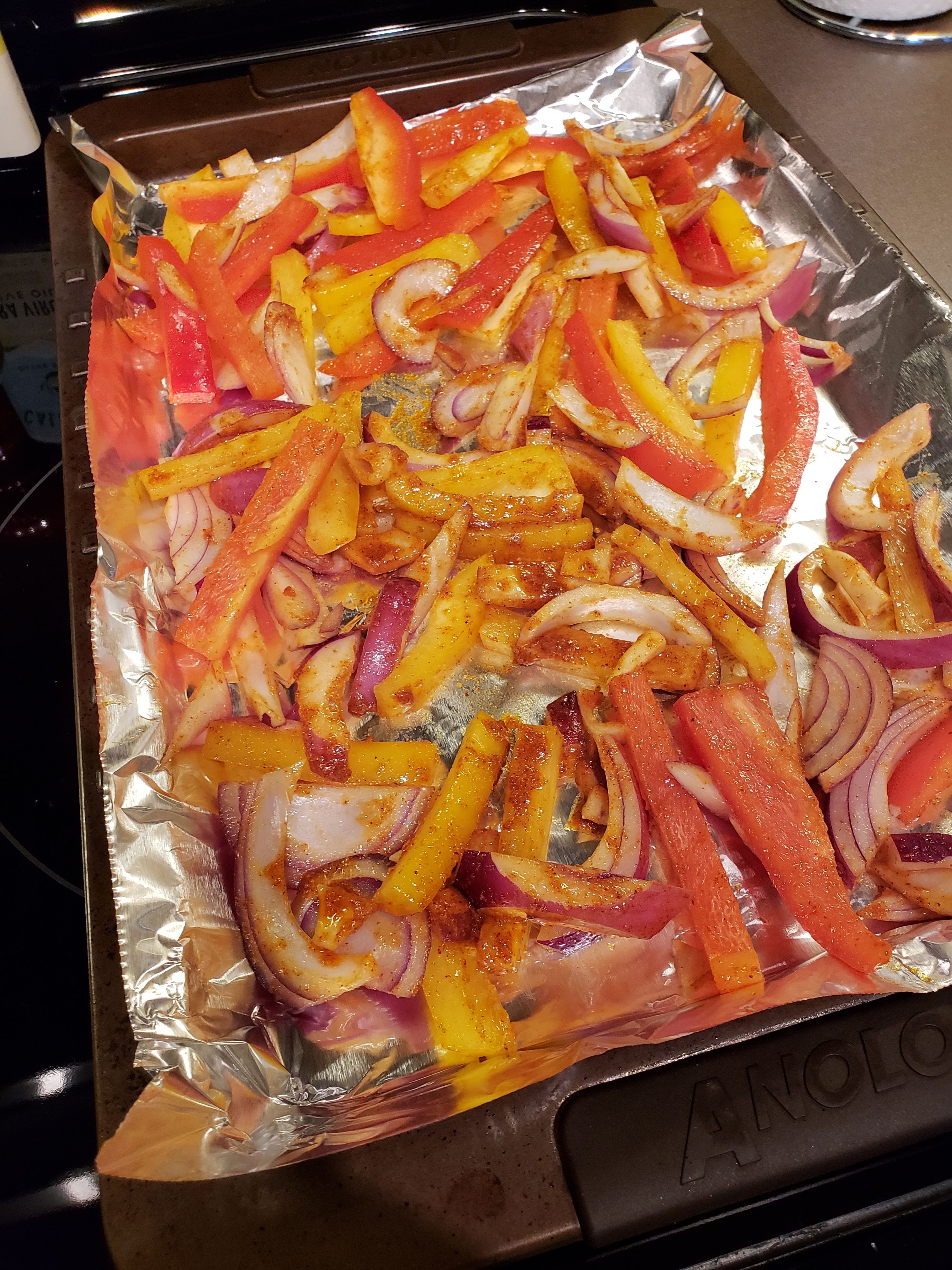 Two sheet pans is a must. Ideally, you want the veggies to get a little roasty and crunchy. They won't do that if they are crowded! Keep the meat separate and the veggies in their own space.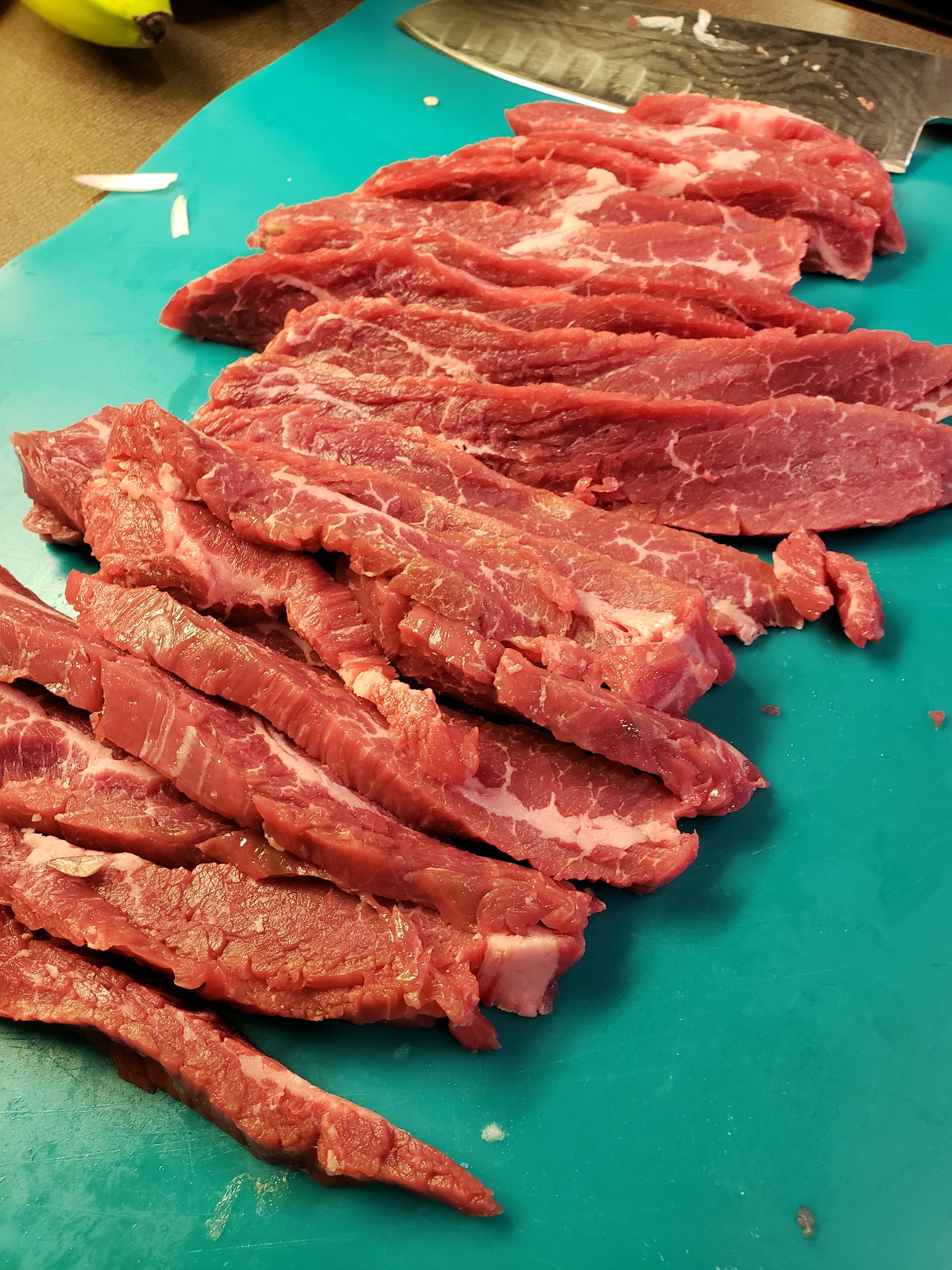 Ingredients:
Directions
Preheat broiler with oven rack in the top position. Place a rimmed baking sheet in oven (leave pan in oven as it preheats).
Combine oil, cumin, 1/2 teaspoon salt, chile powder, and black pepper in a bowl, stirring with a whisk. Place steak in a bowl. Place bell peppers and onion in a bowl. Add half of oil mixture to steak; toss. Add remaining half of oil mixture to pepper mixture; toss.
Carefully remove baking sheet from oven. Coat pan with cooking spray. Add pepper mixture to pan; broil 10 minutes or until almost tender. Remove pan from oven. Move pepper mixture to sides of pan; arrange steak in center of pan. Broil 3 minutes or until steak reaches desired degree of doneness. Sprinkle cilantro and lime wedges over pan.
Combine remaining 1/4 teaspoon salt, sour cream, lime juice, and ground red pepper in a small bowl, stirring with a whisk. Heat tortillas according to package directions. Serve sour cream mixture and tortillas with steak and pepper mixture.