Creamy Chicken-Tomato Skillet
Costco had a ton of those cute little cherry tomatoes on sale today – so we have to use them up. This recipe is from the May 2018 Cooking Light Magazine and is 20 minutes to make + super comforting. If you're looking to spice up your weeknight meal plan, this is it!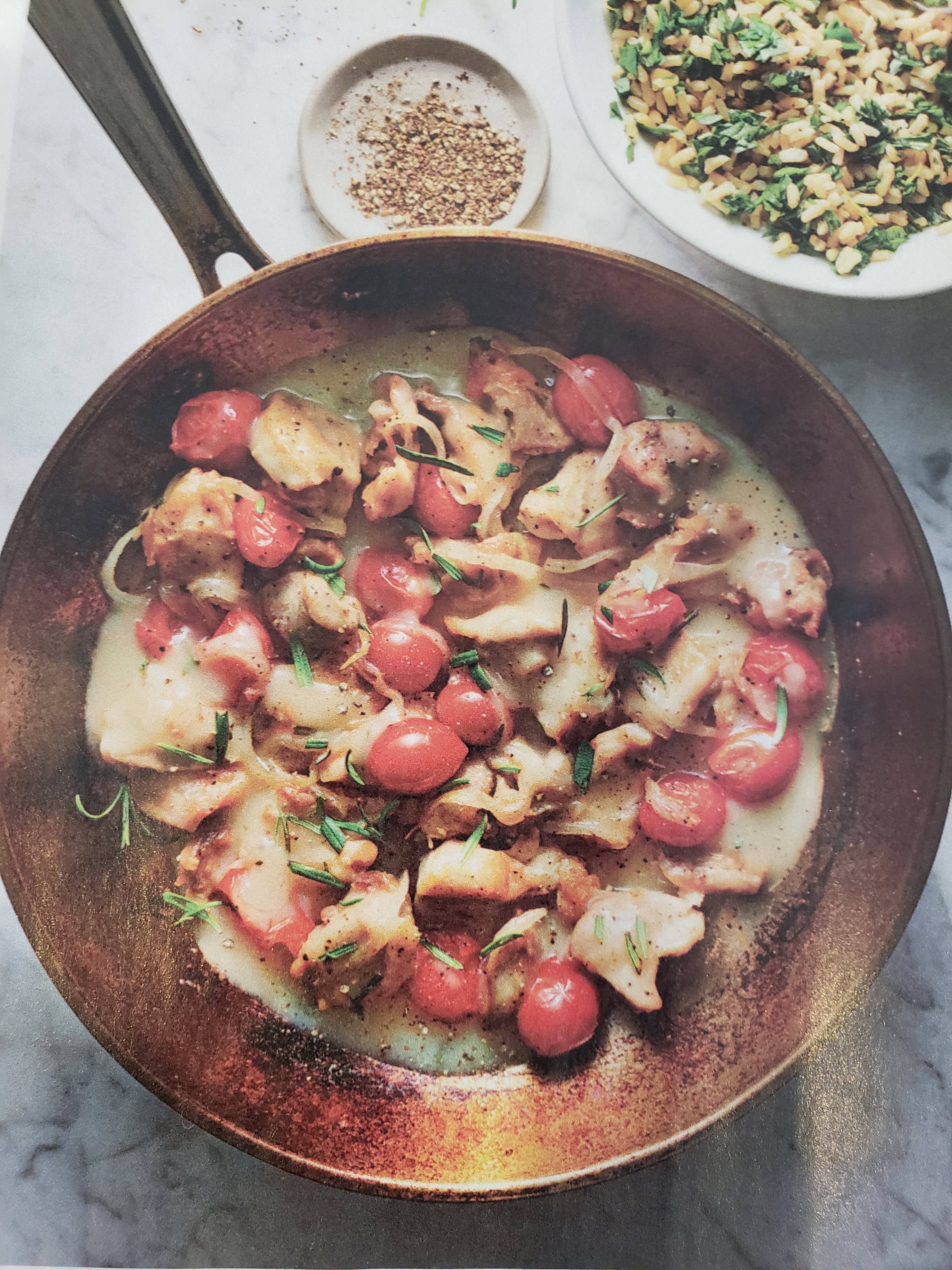 Ingredients
1 tbsp olive oil
1# skinless, boneless chicken thighs, cut into bite size pieces
1/2 tsp salt
1/2 tsp pepper (about 30 grinds on your pepper mill)
1 cup grape tomatoes
1/2 cup sliced white onion
1 grated garlic clove
1 tsp rosemary
1 1/2 cups chicken stock
2 tbsp flour
1 package brown rice
3 cups packed fresh spinach
1 tsp lemon zest
1 tbsp fresh lemon juice
Directions
 Heat the olive oil in a large skillet over medium hi heat. Sprinkle chicken with salt, pepper. Add chicken to hot skillet. cook until chicken browns about 4 minutes. Add tomatoes (chop tomatoes if you have small kids), onion, garlic and rosemary. Cook + stir occasionally, about 3 minutes.
Whisk together chicken stock and flour in a bowl. add to chicken mixture in pan. Stir and scrape the bottom of the pan.
Bring the pan to a boil. Cook + stir often until sauce is thick = 3 to 4 minutes.
Heat your rice up according to the package (if you're not using instant rice, brown rice takes about 45 min. so plan this ahead then).
Place hot rice in a bowl. Add spinach, lemon zest, sprinkle of salt and pepper, toss to coat.
Divide the rice mix over 4 plates. Top evenly with chicken mixture.
Enjoy!
Yield is 4. This is on our menu for the week. Everything else will be "winging it" since May is probably our craziest month yet!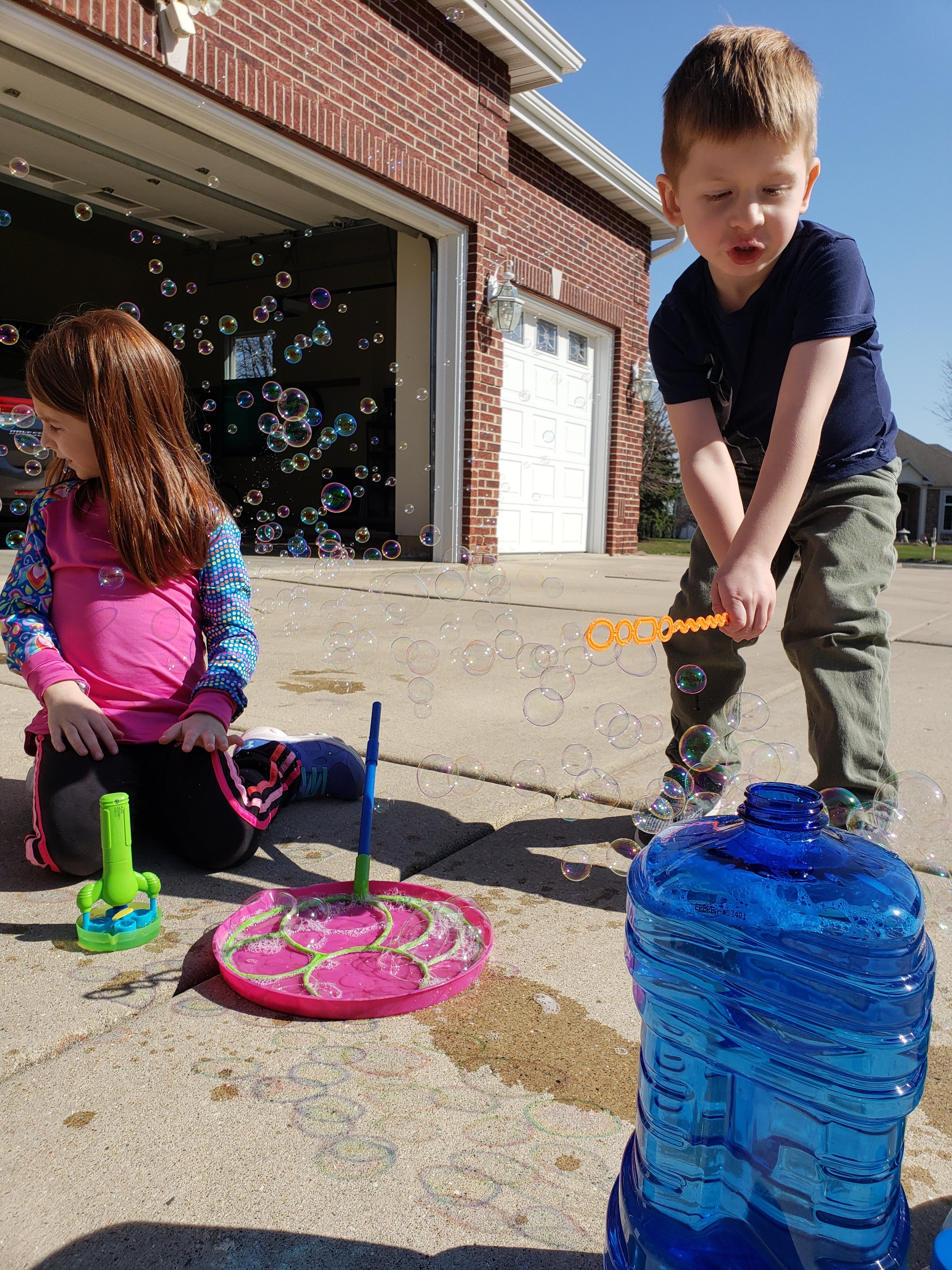 We made time to enjoy this weather! Our recent auction win provided us with some bubbles! What a fun time 🙂 Kids loved it.
Have a great weekend!
xo