Meal Inspo 4/16/18
Looking for some quick meal inspiration? We've had a ton of extra activities at school, and outside of school, that has required us to think super ninja fast for meal times.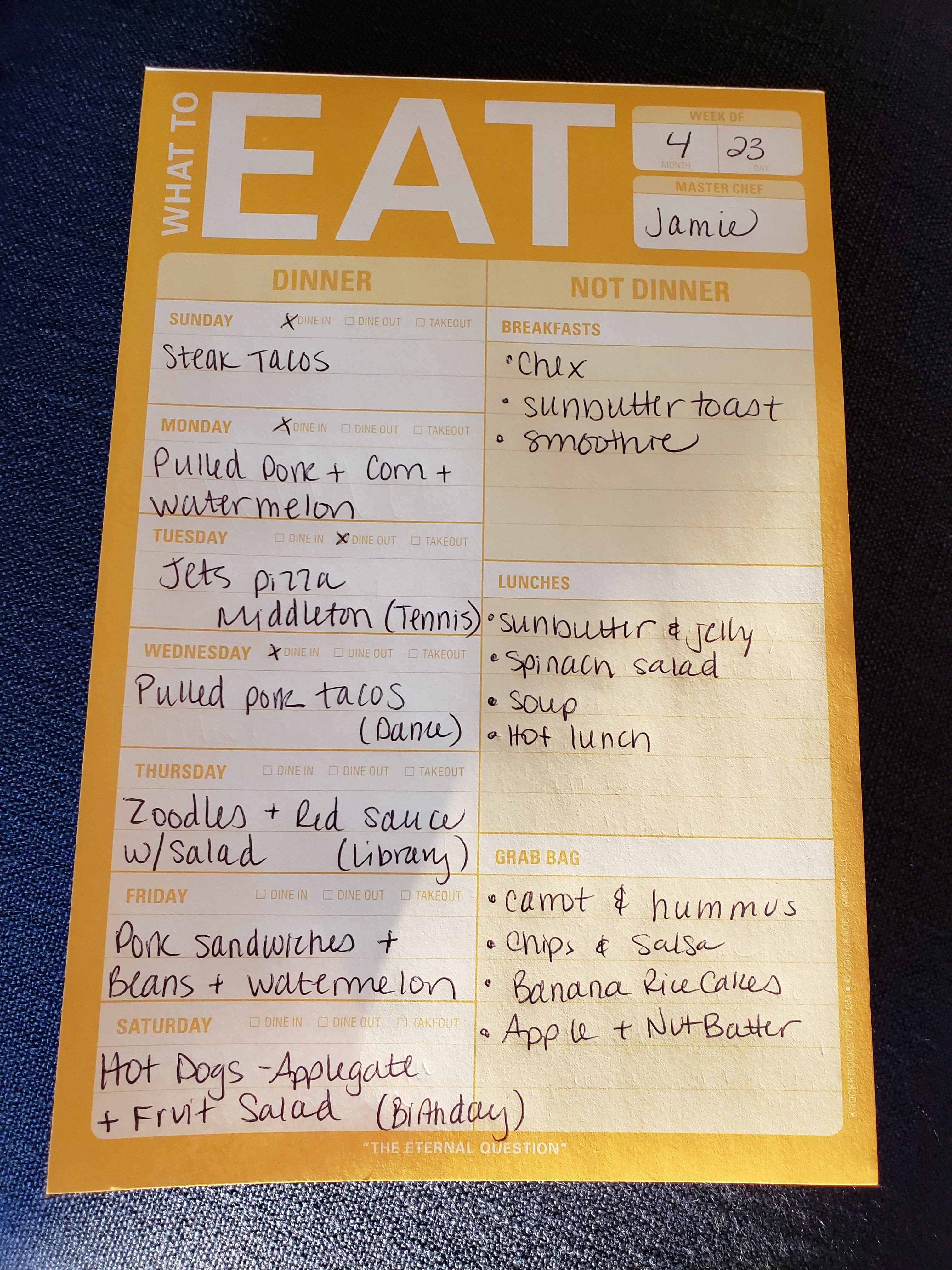 Actually, now that I think of it, making meals at home is REALLY hard. It requires some serious dedication to plan, purchase, cook, serve, and clean up!
Our grocery bill this week was only $98 since we're trying really hard to eat leftovers, only buy what we eat, and make the most out of what we have. Week after week, I throw away so much away because we just do not eat them or have the time to make all the glorious things I dream up each week.
Today, my list was super small. What is great is that the meal we made today will last us all week. Planning to eat the leftovers is my new goal. If we run low on something, guess what?! Just pick something up – there are grocery stores all over the place. Trying not to over purchase at the grocery store is hard. Super hard. The displays get me EVERY time. Especially if there is a healthy element to it. Hard to resist.
Tonight's meal is my favorite staple, pulled pork! It's not fancy, everyone loves it and best of all, I DON'T HAVE TO COOK. My slow cooker does all the work and makes the house smell good. Clean up is a breeze, put the cover on the slow cooker pot and put it back in the fridge. I've posted on here before about a few different versions of pulled pork, so pick whichever floats your boat:
Our grocery store had a huge sale on Pretzilla Pretzel rolls today, 2 for $5, so we purchased one hamburger size and one hot dog size. We used the hamburger size tonight to make our BBQ Pork Sandwiches. The hot dog size are for later in the week when we use applegate organic nitrate free hot dogs from Whole Foods. Most grocery stores carry Pretzilla – they have a dedicated nut-free facility that we LOVE. And they taste AMAZING!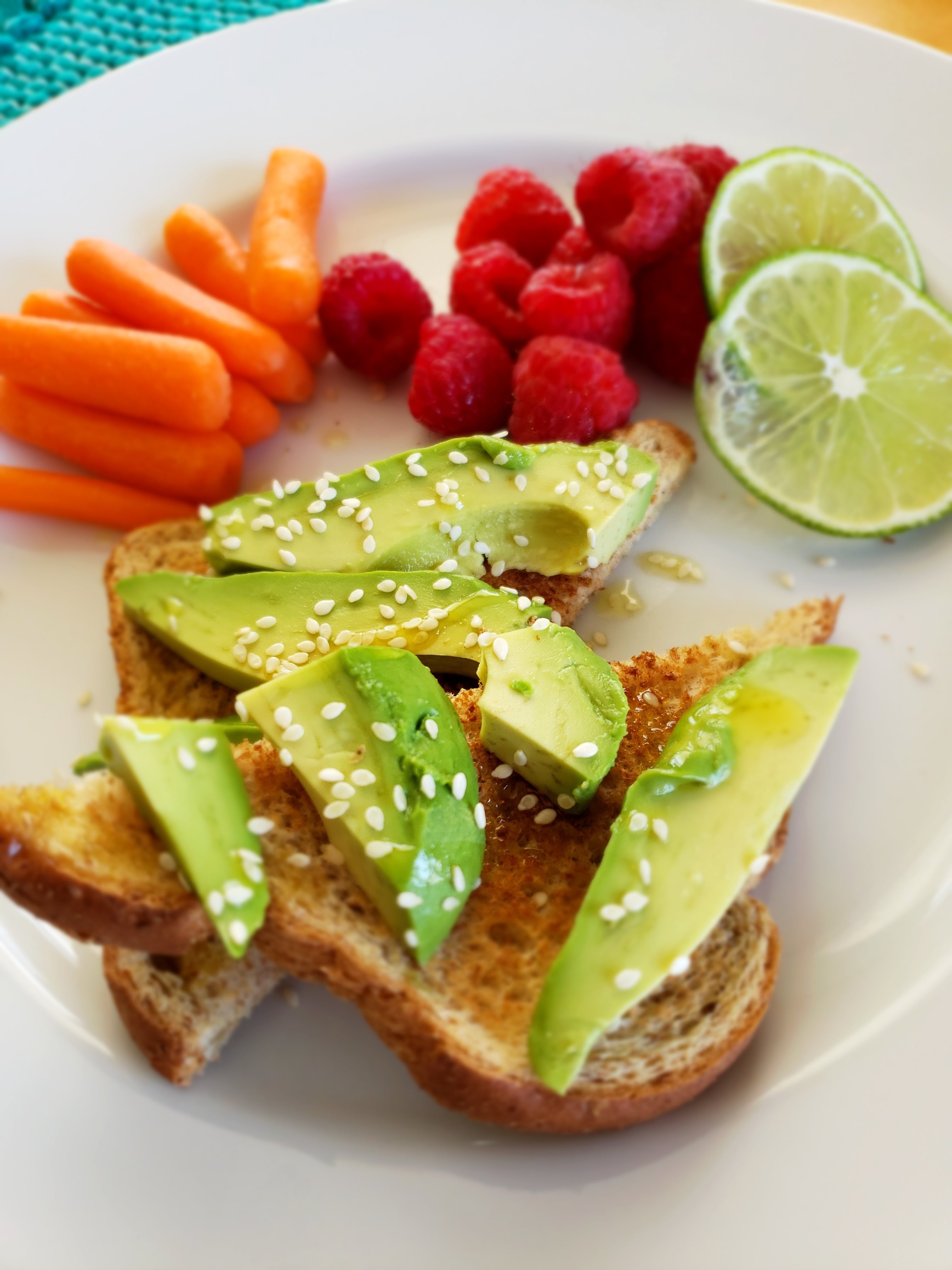 When in doubt, just whip up some avocado toast + sesame seeds. Eat to survive. Not the other way around.
Enjoy your week! It is finally nice enough to be outside without winter coats on!!!