Pretzel Pete for the Win!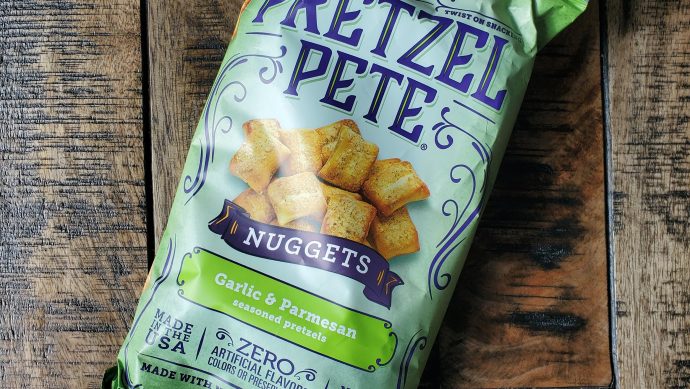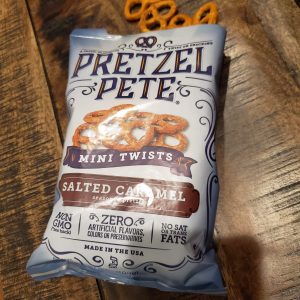 It may have been Monday Night Football in our house (GO PACKERS!), but the big score was happening in our kitchen. Pretzel Pete was dominating the flavor for our Monday Night Football snacks, and our mouths couldn't have been happier.
Since we have nut allergies, we typically do not enjoy pretzels during football because of facility cross-contact risks. When we learned about Pretzel Pete bing manufactured in a complete nut free facility located in the US, and the various flavor offerings, we knew we had to give them a try.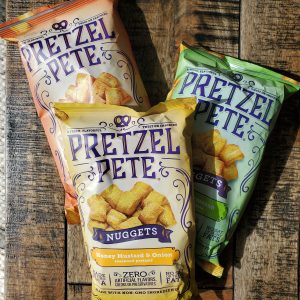 Our instagram stories showed Chloe sampling a few of her favorite flavors. "Mom, I've never had a more flavorful pretzel in my life!"
Salted Caramel – reminded us of caramel popcorn, SO SO SO delish
Cheese Pizza Mini Twists – OMG, tastes just like a homemade pizza
Garlic Parmesan Nuggts – mouth watering
Honey Mustard and Onion Nuggets – very savory
Smoky BBQ – so good
The flavors were so amazing, the kids were asking me how the pretzels got to taste so good.
Not only does Pretzel Pete offer many flavors, they also have different sizes. This is great for us since we have to pack a daily backpack snack. The smaller snack sizes are so nice for school, and they are clearly labeled, making it easy for teachers and staff to see that its safe for school snacking.
If you're looking for some versatility in your snacking that is extremely flavorful and guaranteed nut free, Pretzel Pete is a brand to try. They are available on the Pretzel Pete website and Amazon!
Enjoy! We are!