Apple Pie with Cheater Crust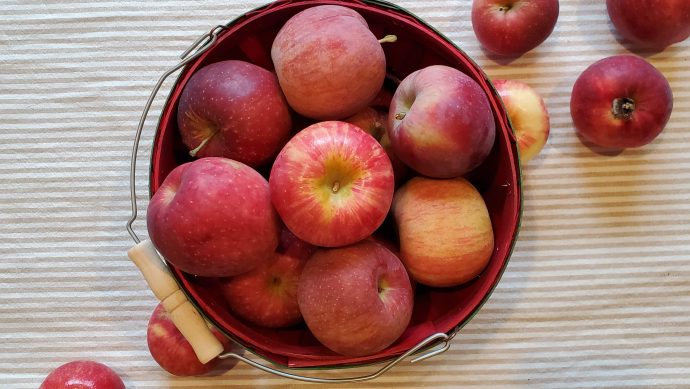 Happy Saturday, friends. It's apple orchard season. This year we went to our usual spot, Eplegaarden. It was a beautiful day, however, we noticed that many of the apple trees had a virus, so our yield was much smaller than usual. In total we collected about 15 apples. This will make 2 pies or a pie with an apple crisp.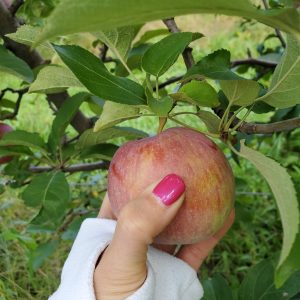 We went ahead with pie, and since we had a little cold bug brewing in our house, we went with the cheater pie crust from Pillsbury. We were a little skeptical to try this, its a frozen crust and we have not tried a frozen crust before. Metcalfes did not have the crusts avilable in the cooler section, so we thought, WHY NOT. Lets try it.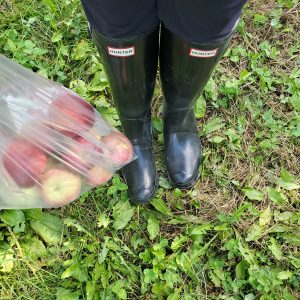 The results were surprising. The pie turned out amazing with this crust. It is acually probably the best cheat crust we have ever had. Light, flakey, baked to perfection all the way through. No mushy spots under the apple pie filing. We do give it 2 thumbs up.
Here's the recipe and a few tips we learned along the way.
Ingredients
6 to 7 cups thinly sliced peeled apples (about 8 apples)
1 tablespoon lemon juice
Pastry for double-crust pie (9 inches, cheater crust)
1 tablespoon butter
1 large egg white
1/2 cup packed brown sugar
3 tablespoons all-purpose flour
1 tablespoon ground cinnamon
1/2 teaspoon ground ginger
1/2 teaspoon ground nutmeg
Directions
Bring out your pie plate and pre-heat your oven to 357. We also use a rimmed baking sheet under the pie plate since apple pies tend to be oooozy.
In a small bowl, combine the sugars, flour and spices; set aside. In a large bowl, toss apples with lemon juice. Add sugar mixture; toss to coat.
Line a 9-in. pie plate with bottom crust.  This is where we flipped the frozen crust out of the shell, and plopped it into our pie pan, let it sit for a hot second to take the shape of the pan since it was frozen.
Fill with apple mixture; dot with butter.
Fit remaining crust to fit top of pie; place over filling. Trim, seal and flute edges. Cut slits in crust. We tried to make a lattice top, but this was not so successful.
Beat egg white until foamy; brush over crust. Sprinkle with sugar. Cover edges loosely with foil.
Bake at 375° for 25 minutes. Remove foil and bake until crust is golden brown and filling is bubbly, 20-25 minutes longer. Cool on a wire rack.
We baked ours for an extra 15 minutes to make the apples super super soft and bubbly, we did have some apples bubbling out of the sides, but that's the way we like it.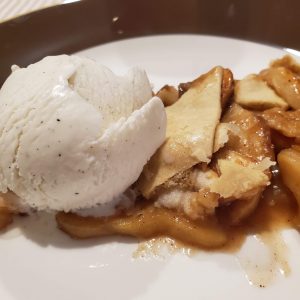 Enjoy! Happy Fall!