Travel Tips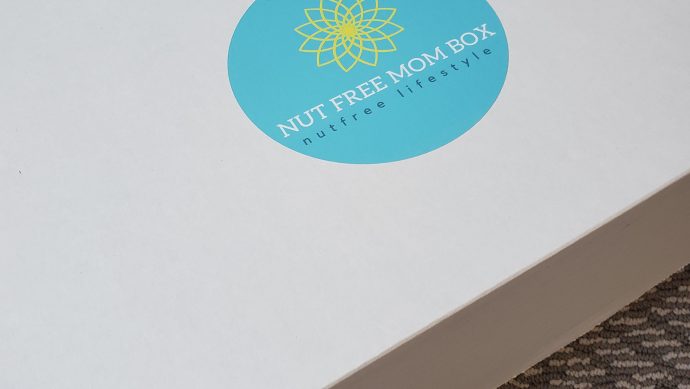 Happy Thursday everyone! We just sent off a Nut Free Mom Box for a 5 day vacation and we are getting ready to pack up another Nut Free Mom Box for a 7 day vacation. Both boxes contain different things, so if you're interested, hop on over to our Insta, @nutfreemomblog and check out our stories. We take you shopping along with us and then pack up the box before we ship. You can customize a box too – just for your families needs and vacation destination by clicking here to contact me.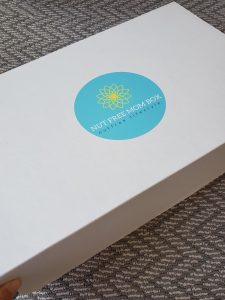 Packing these boxes really got me thinking….What are some tips that I could share to make travel a little easier. I always say the best way to stay positive is to be prepared. We will never in a million years think of EVERYTHING; however, by being prepared, we are more confident and likely to handle unexpected things in a better light because we have some tools at our disposal.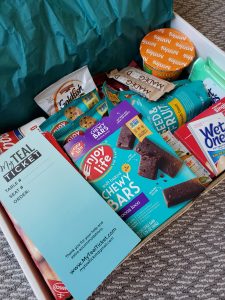 If you've followed along for a while, you know how much I apprecite Miss. Allergic Reactor, Allie Bahn. Seeing her travel stories on IG Live with multiple food allergies and reading about her adventures in Allergic Living is insipring us to particpate in many of these adventures abroad as well. Thank you Allie. And now, some tips from Allergic Living Magazine below and this link has some "regular" restaurant tips as well, which I LOVE.
1. Do your due diligence. Websites are a good place to look at menus, but also speak to the restaurant manager or chef. Is this eatery comfortable and able to handle allergies like yours? Ask whether they have an allergy ticketing process (to flag meals that must avoid specific foods) and whether the staff has received training. If they know to say the National Restaurant Association's ServSafe program or the AllerTrain program, that's great news.
2. Watch for the clues of who doesn't get food allergies. If I tell a manager on the phone that my allergies are to soy, peanut and shellfish and I'm breathlessly told of their new vegan or gluten-free menu, my radar is up. That's not what I asked, and the vegan is likely soy-laden. Time for another restaurant.
In person, does the manager or chef look frustrated when you mention your allergies or seem too cavalier that "oh yeah, we can handle that" without hearing you out? Neither bode well for a reliably safe experience. Does the manager or chef understand a term like "cross-contact"? If you say "can you avoid cross-contact in preparing my meal?" and are met with a blank stare, similarly it's time to move on.
3. Simplicity is your friend. Don't order the meal with the fancy sauce, or order that salad without the complicated dressing. Look for tasty but simple meals with fewer and fairly obvious ingredients that the kitchen will know. And dessert is often made off-the-premises and may have hidden ingredients. Have your dessert at home, or skip it.
4. Visualize the scene in a particular restaurant's kitchen. Where would the food you're ordering be cooked? When possible, it's preferable to choose a dish that will be prepared in its own clean pan as opposed to a grill. Deep fryers, unless dedicated free of a particular food, are an invitation to cross-contact.
Speak to a manager beforehand about your allergies and the kitchen's ability to handle. If the person thinks the stove area is very cramped and cross-contact is risky, then better to know. You can visualize problems ahead, and that's not going to be a fit for managing allergies.
5. Dine in off-hours. Too young to join the early-bird special club? Perhaps it's not a bad plan with your allergies. Or aim for a quieter day when a restaurant is not going to be swamped. It is harder to ensure precautions at a time when a kitchen is crushed with orders.

COMMON DINING ERRORS
1. Making assumptions. Assumption is the author of so many problems with food allergies. "But I thought the grill would be OK because they didn't have dairy or peanut in the dish I ordered." Don't assume, ask directly, since you don't know their procedures or their whole menu. If a cheeseburger or chicken breast in peanut sauce was grilled on the same spot just before your meal, you've got a problem.
2. Not minding the type of cuisine. If you're allergic to nuts, then Indian cuisine is usually not a good choice as that's a staple of the cuisine. Some accommodating chefs say they can feed you safely no matter what their cuisine specialty. That's a judgment call. With a shellfish allergy, I'm on edge in a seafood house – since I'm visualizing handling of shrimp, then handling my food. That's not in my comfort zone.
3. Treating the menu like a recipe book. A menu describes dishes, naming the key ingredients – both so you know what you're getting and to tempt you to order. But understand: it is not a listing of every ingredient.
4. Not communicating your allergies. People who treat the menu like a recipe book often do so because they are embarrassed about informing a server of their allergies in front of their friends. Get past the unease; it's far too risky. How can a chef know to avoid cross-contact if you don't tell him? An excellent way to inform is with a printed food allergy chef's card.
5. Not asking enough questions. How is that cooked? What oil is that cooked in? Can that be made without the sauce? Can you give me olive oil and vinegar instead of the house dressing? Try it; it's not difficult to ask, and it is far safer.
6. Dining out without your epinephrine or not using it. If for some reason, you don't have your auto-injector with you, do not eat, just have a glass of water. Better still, go home and get it. Even the most wonderfully accommodating chef is human and so is his or her staff. Errors would horrify such people but they can happen. With allergies, you simply have to be ready.
Always ask questions and always be prepared! With love + light! Have a great week 🙂