Well Nourished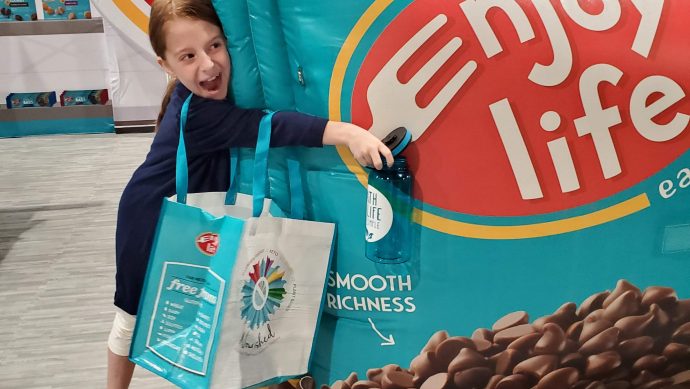 Have you ever gone to a store, ahem Costco, just for the samples and called it a meal? Well, that's what heppened for us at #NourishedFestival this past weekend in Schaumburg, IL. We loved that it had a wide variety of information that was all color coded – we knew where all of the nut free friend were located.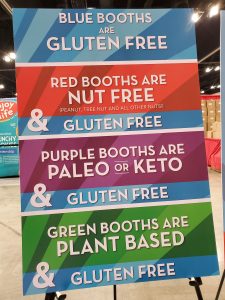 Nourished Festival, formerly GFAF (Gluten Free Allergy Friendly) was such a great way for us to learn about new allergy friendly companies and products. Chloe and I made it a girls weekend since the conference was about 2 hours from our home.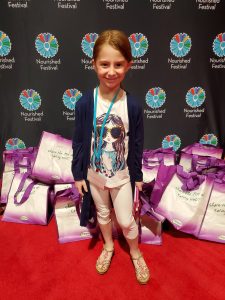 A new company that we met at Nourished Fest was Safe Sweets.  Safe Sweets had great samples of allergy friendly chocolate as well as chocolate marshmallow clusters, which I can't stop thinking about – I may have to place my order after this blog post. Safe Sweets classic candy bar is probably our favorite though. Chloe and I were thinking alike when we picked it up wondering if it had a "Golden Ticket" inside. The shape reminded us both of Willy Wonka and the Chocolate Factory!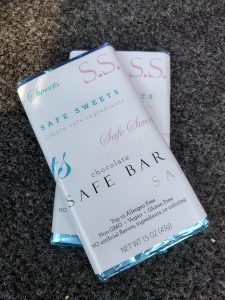 Enjoy Life Foods had an amazing interactive booth with samples of individual mini dark chocolaes and various granola bars. They also had a few items we have never seen before that hopefully will make it into our market soon. The breakfast ovals looked amazing and easy for on-the-go breakfast!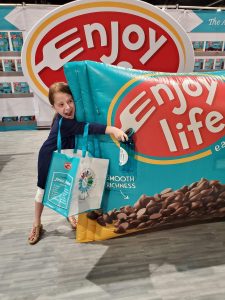 The sessions were exremely informative and timely. Unlike other conferences we ahve been to, Nourished Festival does not overload the session schedule with two tracks. It's a one-track schedule so if you want to attend all the sessions, you can. The sessions were also about many different types of dietary needs; we learned about more than just nut allergies, which was nice. We should atleast have some basic knowledge when someone states, "I have celiac." No matter the food intolerance, we all go about dealing with them in the same way. We learned some great travel tips from Kim Koeller.
Kim Koeller was our favorite speaker this past weekend. With over 3 million miles of air travel under her belt, she lives it – she talked about the challenges of traveling and dining out and ways to work around them. She had a really positive outlook on managing food allergies and living your best life. Highly recommend her website for menu cards and translation.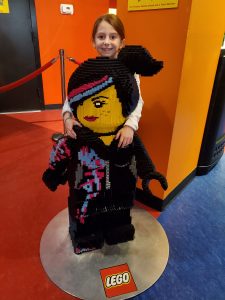 You know we stopped at LegoLand Chicago – it was worth it! There was a Jamba Juice next door – and the menu at LegoLand is nut free!
We'll be back next year #nourishedfestival – we are so grateful for this forum that allows us to come together. We met so many families in our situation and it's comforting to be able to share tips on managing this lifestyle.