Zucchini Squash & Chicken Noodle Soup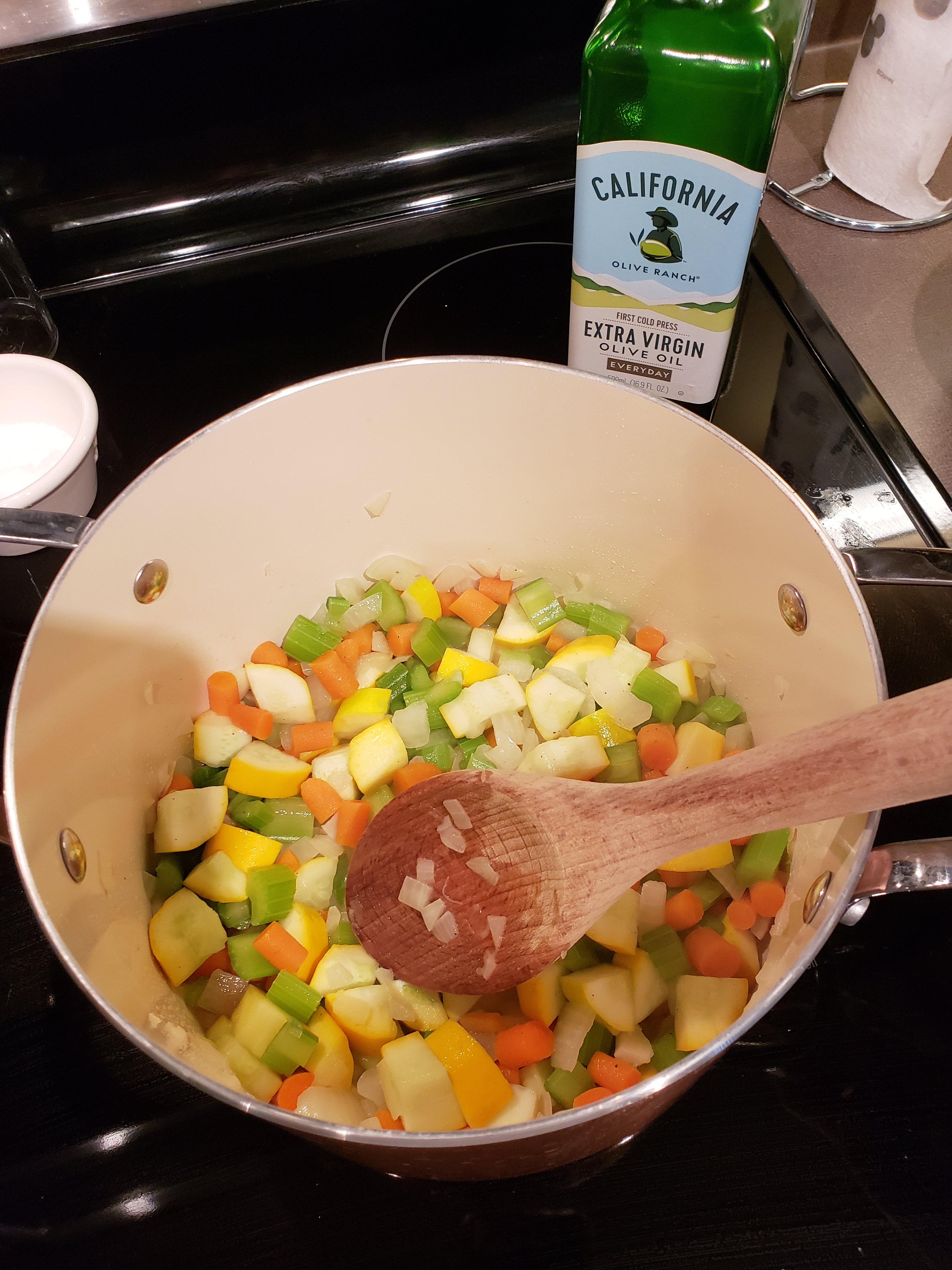 Since we have a bug going through our home, soup is in order! I am just upcycling a recipe from a prior post here and adding some garden yellow squash.
Ingredients:
1/2 yellow onion, diced
2 cloves of garlic, minced
1 handful baby carrots chopped
3 stalks celery, chopped
2 tbsp olive oil
2 yellow Zucchini squash, green work too!
4 cups chicken stock
Chicken or 1 can cannellini beans
2 handfuls of egg noodles
Directions:
In a medium Dutch oven swirl to coat your pan with olive oil.
Add onion and garlic, over medium heat, saute until translucent.
Add other veggies, soften.
Add stock
Bring to boil
Warm through precooked chicken or beans
Add noodles and cook until al dente.
Enjoy! Not what I thought we would make on this 90 degree, 70 percent humidity day, but here we are.
Welcome back to school!