Pizza Night!
Some nights you just need some pizza and have a relaxing evening without dishes or a messy kitchen. Jets Pizza is conveniently located in Middleton, on our way home from Tennis Lessons and this week, we decided to stop inside and talk about food allergies with them.

Jets is wonderful when it comes to food sensitivities. They have
Gluten Free (GF)
menu offerings. In addition, they do not have any nuts in their restaurants and make all of their own dough. We felt super confident that we could eat Jets pizza without cross contact issues, unlike some other pizza places that have nuts on some of their pizzas. When this happens, we have to make sure our pizza is prepared carefully on a clean pizza screen and cut with a new pizza cutter. Even then, Chloe isn't always totally sold. If her anxiety over her food has the best of her, she'll definitely skip out of the meal to avoid chancing an epi-pen use. Which I am totally fine with.
Jets has a huge menu – and we LOVE the fact that we can just
order from our phone
🙂 So easy + makes pick up super easy too.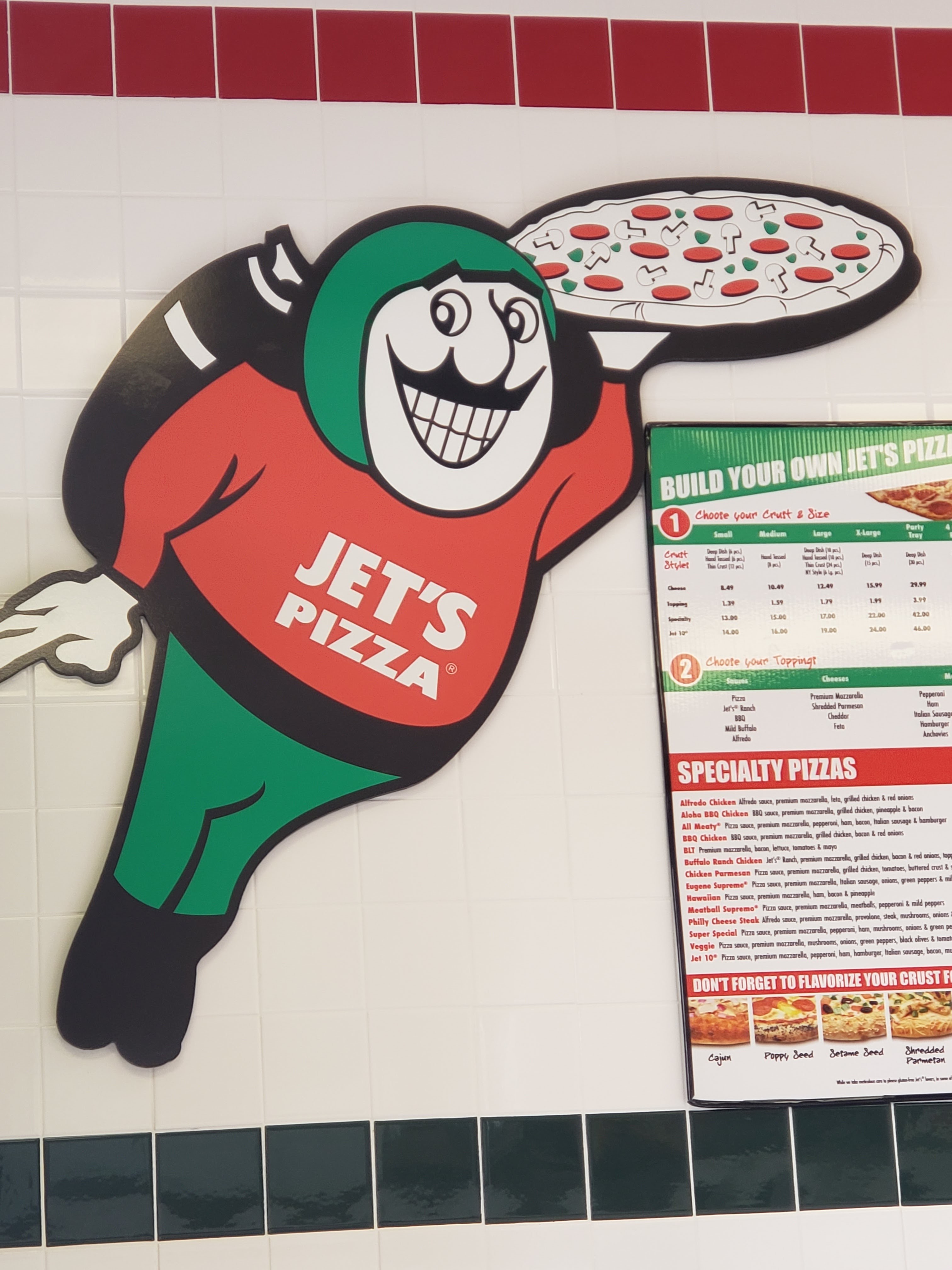 What did we have?! We ordered a large, thin crust, pepperoni. I LOVE their specialty crust options. This was perfect for our family. The kids DEVOURED it.  We're looking forward to trying the poppy seed crust. It looked amazing!
Jets is unique from other pizza places since you can choose from cajun, poppy seed, sesame seed, parmesan, butter, garlic, romano, and turbo to enhance your crust.  What a great way to enjoy your crust even more! It's like a seasoned bread stick at the end. Carbs + Carbs = YUM!
If you're a first time customer, I highly recommend the "Build Your Own Pizza" option. Then branch out and try other things.
Jet's also sells sides: breadstix, cinnamon sticks, wings, salads and subs. If you're in a hurry, their website shows pizza by the slice, too. Perfect for lunch if you like the thicker crust.
Next time you're in a pinch or "WHATS FOR DINNER, MOM?!" Just check out Jets. You'll be glad you did 🙂