Dr. Keehn's Sunday French Toast
"Take two and call me in the morning." — Dr. Keehn, last Sunday after making brunch.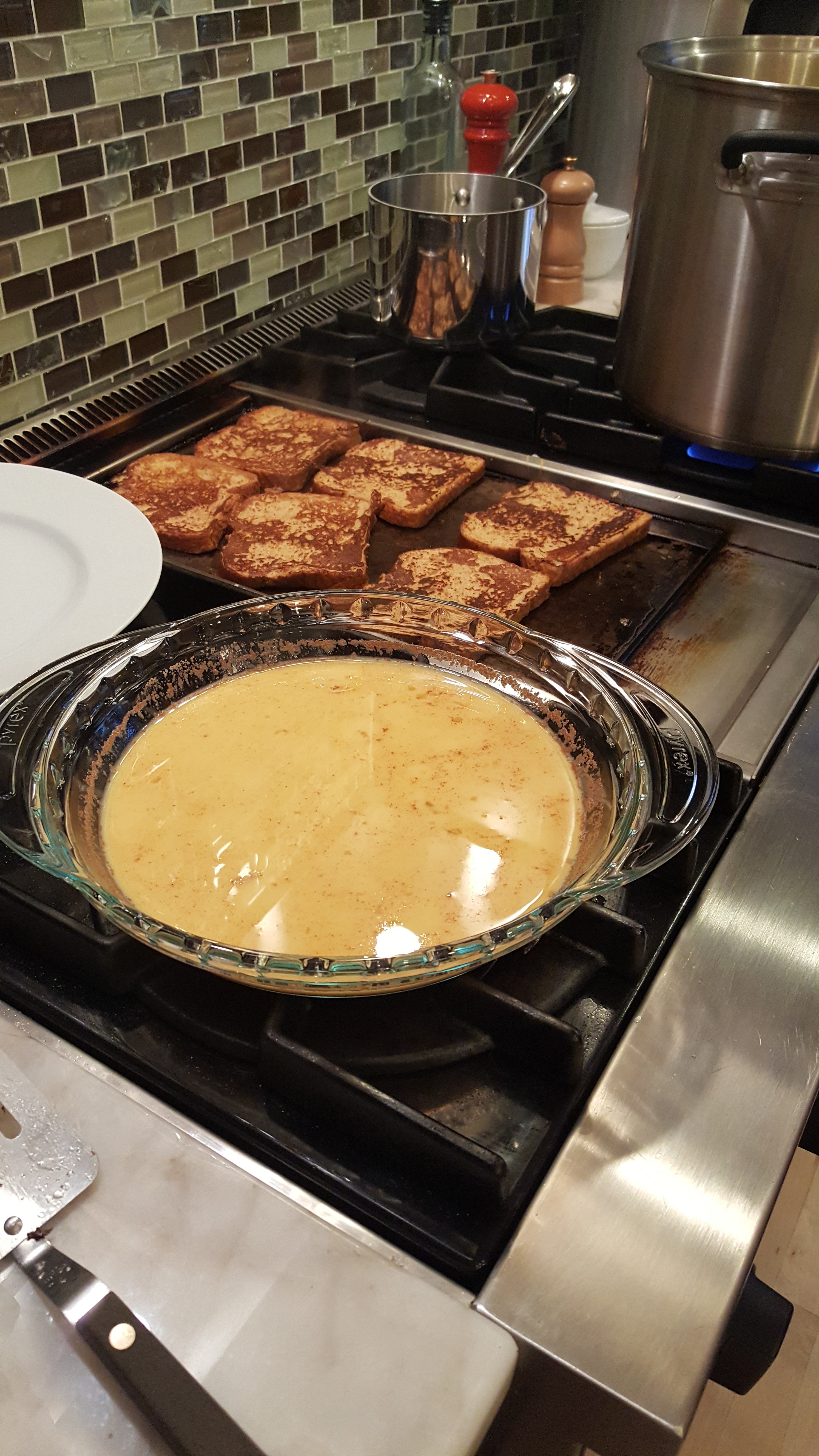 As a healthcare provider, it's my husbands calling to help make people feel better.  Sometimes it isn't always easy, especially the field he has chosen.  His creative outlet is cooking. He says that one of the ways that you can ALWAYS make someone feel better is by making them something delicious to eat and I think that's why my he likes cooking so much. Even when the medicine part doesn't go as planned, a good meal always does! And we are grateful for that!
One of my personal favorite breakfast items is French Toast, so of course he has a special recipe for Sunday mornings. I love it, it's his own creation and I hope you enjoy it too. The bread he uses is what we keep at home, Country Hearth, and it's available at most grocery stores, it's nut-free.
Ingredients
4 eggs
1 cup milk
2 tbsp sugar
2 tsp vanilla
1/2 tsp cinnamon
1/4 tsp nutmeg
1 tbsp Grand Marnier
8-10 slices of bread
Directions
Combine all ingredients in a bowl, except the bread
Dredge the bread before pan frying
Pan fry or use your griddle on medium/medium high heat for 3-4 minutes each side, or until golden brown and delicious.
Enjoy!
We usually have a big Sunday breakfast, no matter where we are, with fresh fruit, french toast or pancakes or home made waffles and a big mug of coffee, maybe some Neuske's bacon or turkey sausage.  Was that a run-on sentence? I love Sundays, they're easy and the kids love the down time with Mom and Dad both at home. It's a good day to re-set and get ready for a new week and think good vibes only.
I'm grateful for my weekend cook, it's a nice break from the weekday hustle!