Disney Vacation Day 3
Baby steps. Little man is improving. Slowly. Still not up for much though. So we've been strategizing and taking turns with him. Also consuming a copious amount of delish adult beverages. Thank you. Disney. Kim Crawford is a true member of our family.
Yesterday Disney surprised us big time. HUGE. While Gigi was watching C+C, a Cast Member named Brittany came to our room to drop off a few gifts for the kids. Brittany had spent the afternoon crafting with Chloe in the Community Room and during that time Chloe told Brittany how sick her little brother was. She also told Brittany about her lack of autographs at Chef Mickey Restaurant (we got zero autographs). Brittany also asked about C+C's favorite characters and knew that we were here celebrating Chloe's birhday, too.
SURPRISE! Brittany shows up with balloons and two treasure chests full of surprises for both kids. She came in, sat on the floor, hugged the kids and played with them. She showed them all the things she brought especially for them. She had special cards made to each of them with large photos of their favorite characters with AUTOGRAPHS specifically for each kiddo and their name on it. She had a slu of other things PERFECT for each of them. Over the top, Disney, over the top. Brittany felt so bad that we've had to cancel our first 3 days of our stay here. This put a smile on all of our faces, and a few tears of happiness ,too.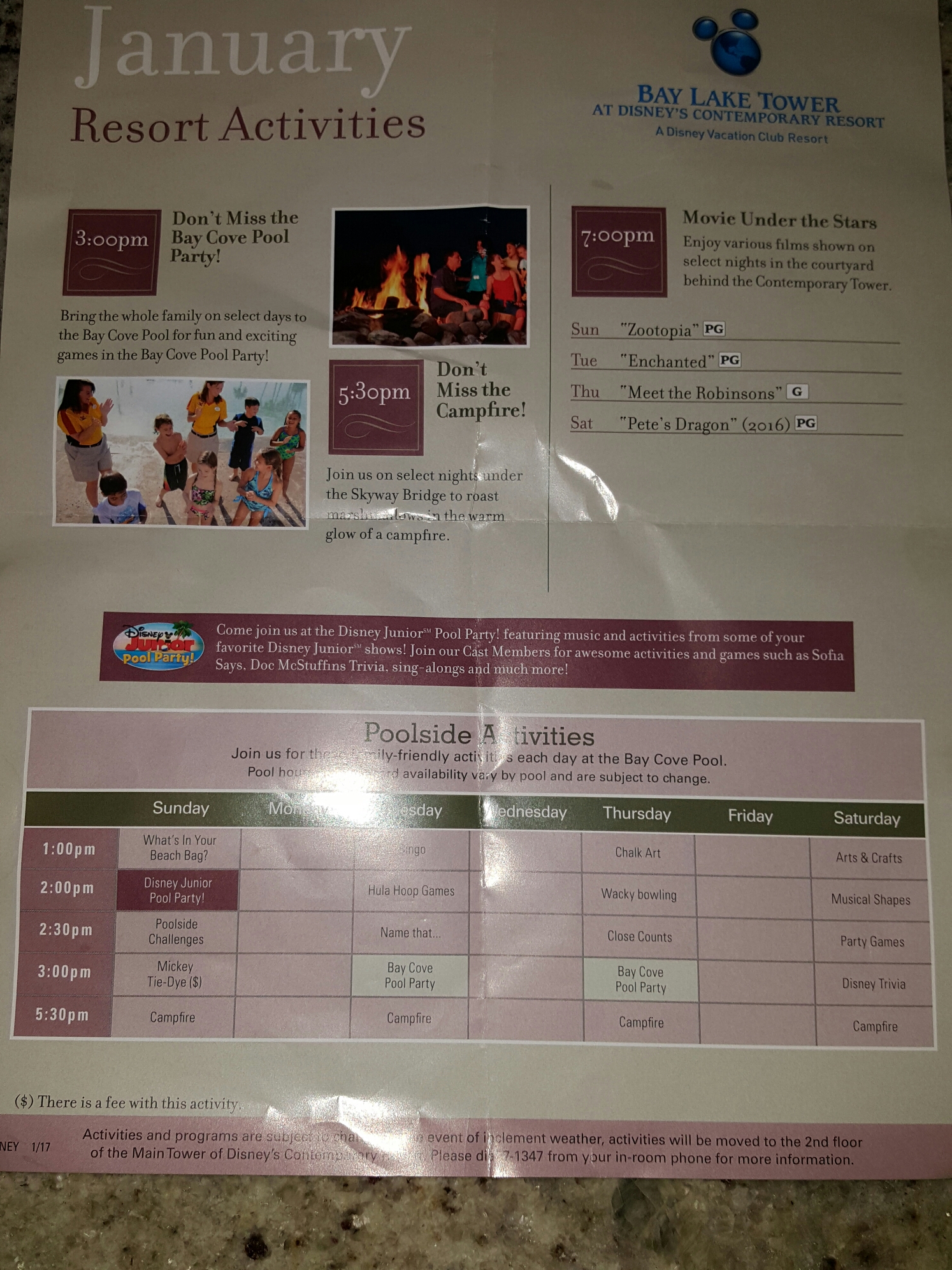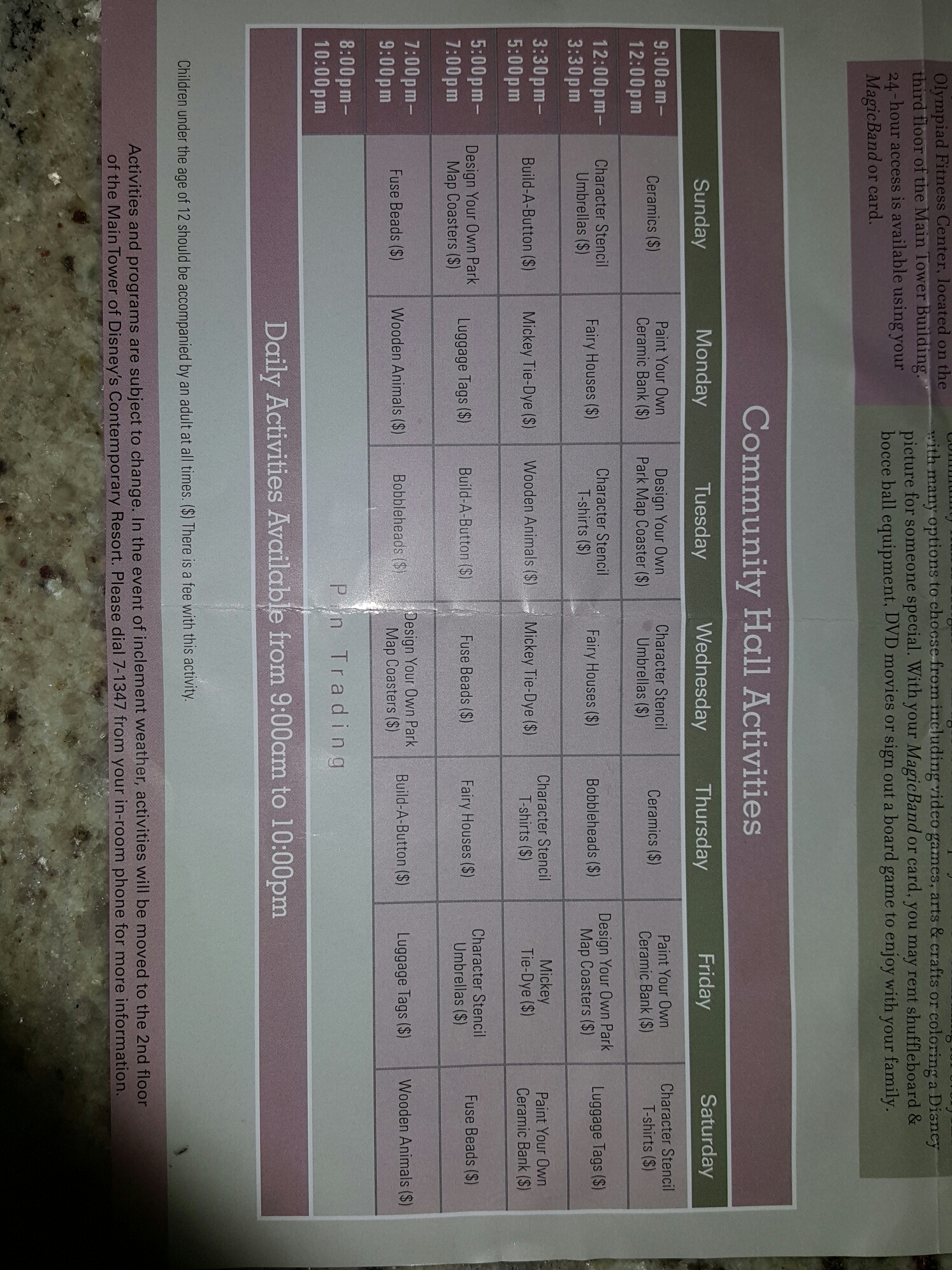 Today was a little better. Little man woke up sick, agian. We have run out of meds and had to go down to the gift shop for more diapers and tylenol and pedialyte. The ladies working were so sincere. Late this afternoon we got a knock on our door. It was another Disney Cast Member with nut-free homemade cookies and snicker doodles for the kids with two giant glasses of milk. LOVE IT!
Chloe and Daddy-Doo spent the afternoon in the community room again making homemade luggage tags and coloring. They also had a movie on. We ventured out briefly today when little man had both ibuprofen and tylenol on board and was feeling GREAT. We took the monorail over to the Grand Floridian. While hanging out in the gift shop, we were asked if we wanted to be part of Cinderella's Grand March. YES! The kids held hands and helped walk with Cinderella down the Grand Hall stairs into the ballroom to dance together. It was adorable. Little man was fading fast and perked up enough to ask for something to eat. He gobbled down some Cheeto's and seemed pretty good. We decided to take the monorail back to Bay Lake and get settled in for dinner in our room, again.Quick dining is what we have been doing (menu below).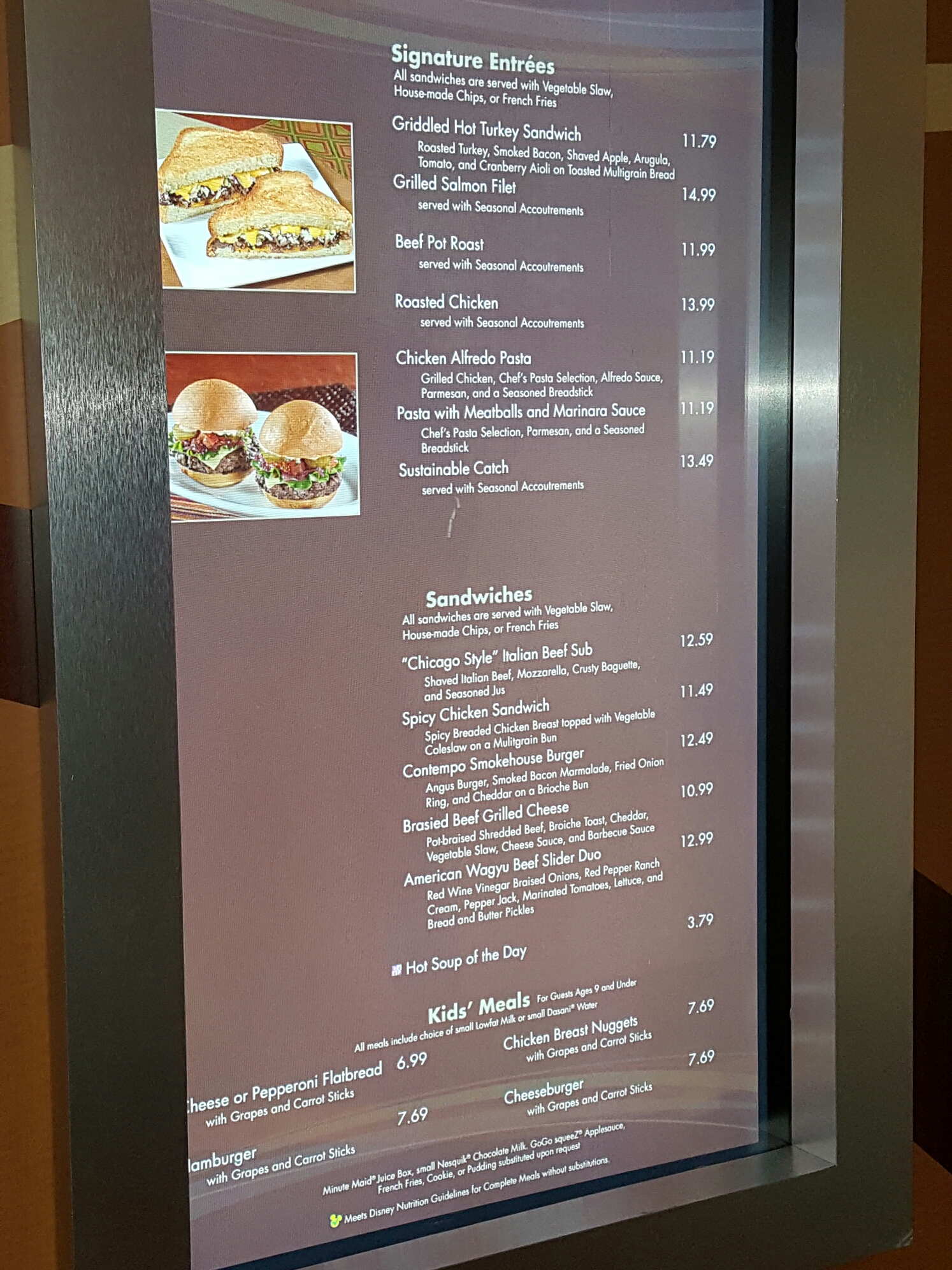 Everyone is getting a bath tonight after we finish watching the Incredibles (on a pretty incredible TV, I must say this thing is like 65″ and if it were available in the gift shop, my hubs would probably bring it home).
So grateful for the caring cast members here at Disney. I dont know of any other vacation destination that puts kids and families first. They have made us feel so welcome and comfortable considering our poor little man, I'm so thankful for all of the help and kind worlds we have received.
Tomorrow is rainy and cold and we have a character dining experience at Cape May Cafe – hoping we make it.