Mini Troll Gardens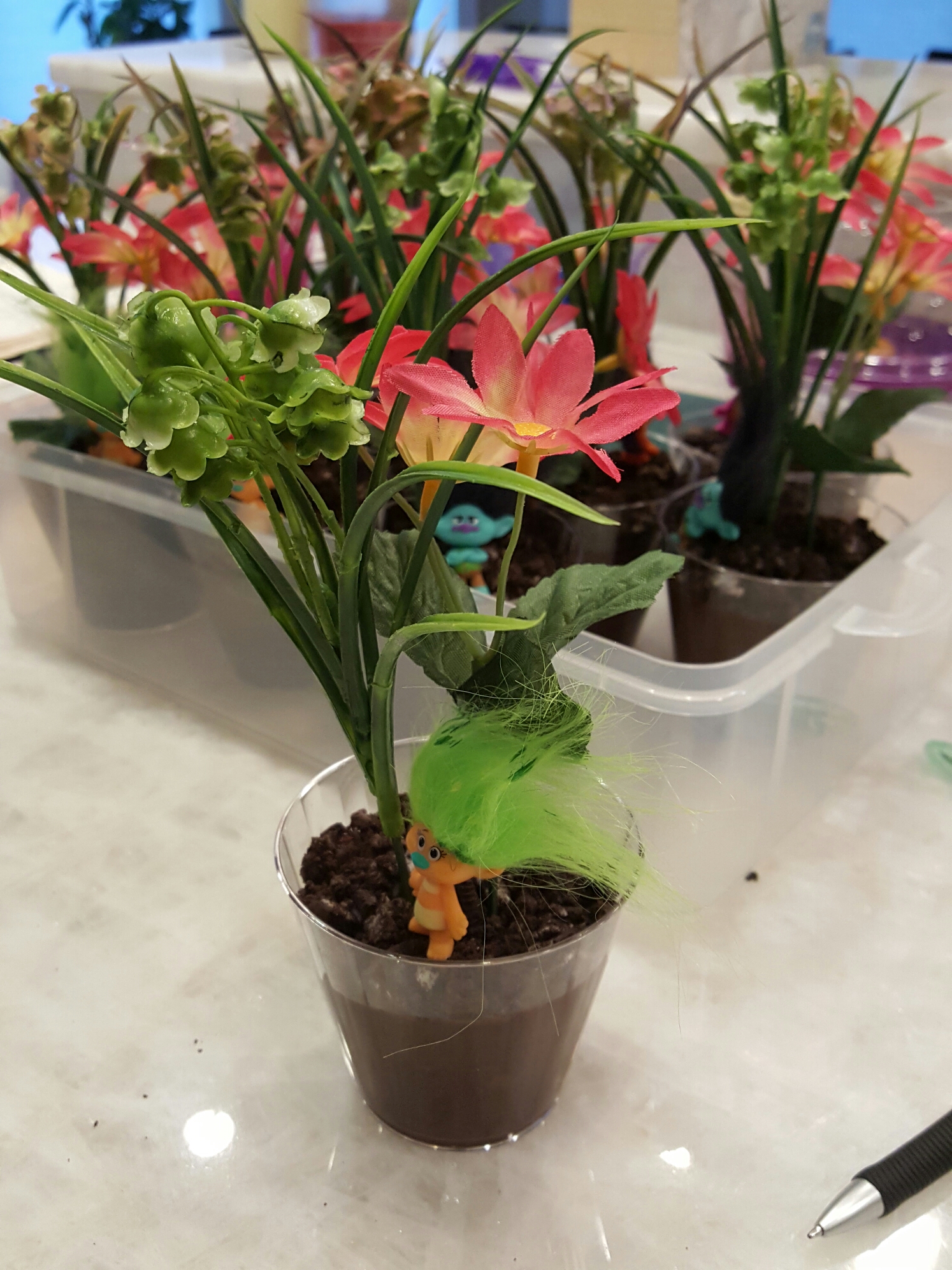 Today my lovely daughter is celebrating her birthday at school. We wanted to do something a little different than cupcakes or cake. Since Trolls is very popular with her right now, and the idea of Dirt Cake was intriguing, we combined the two. Mini Troll Gardens it is!
We made chocolate pudding, topped with crushed Oreo cookies. Michaels had a silk flower sale and we bought two mini boquets and took them apart. Lastly, Target had the mini trolls in "mystery" bags, so we didn't know which troll we were getting. Luckily we only needed 10.
Happy Wednesday. These are nut free and fun!