The Best No-Bake Fudge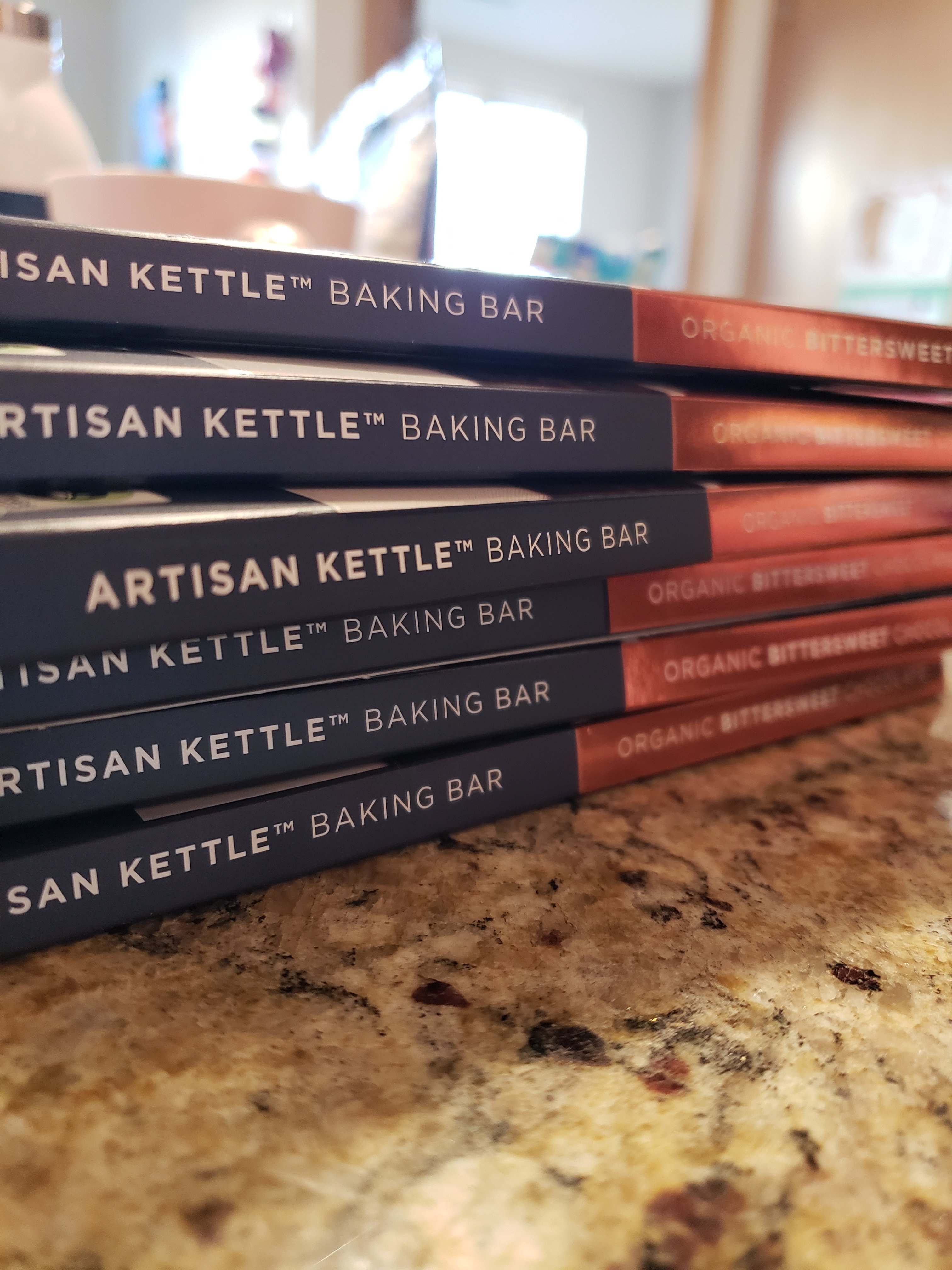 Cooks Country is a new magazine we decided to pick up at the grocery store last week. We liked it because it's an oversized magazine. The images for the recipes are huge and lets be honest, the photos are the best part! We found an amazing fudge recipe and made it not once, but twice! WE plan to make it one more time since it's so easy and extremely tasty.
[wpvideo J8kKE2EY]
Ingredients
3 cups packed brown sugar
12 tbsp unsalte butter, cut into 12 pieces
2/3 cup evaporated milk
1/2 tsp salt
12oz bittersweet chocolate, chopped (we used Artisan Kettle bars, and you dont even need to chop, they have perforations so you can just break them)
5oz large marshmallows, this is 21 marshmallows to be exact
Directions
Line an 8″ baking pan with foil, or use a disposable foil pan. Spray lightly with non-stick spray.
In a large bowl, combine sugar, butter, evaporated milk, and salt in large saucepan. Bring to a boil over medium heat. Stir frequently. Once boiling, reduce heat to medium low and simmer. Bring mixture to 234 degrees, takes about 5 minutes.
Turn off the heat and remove your pot from the burner. Add chocolate and marshmallows. Whisk until fully smooth and melted, about 2 min.
Transfer the mixture to your pan. Let cool on the counter for 2 hours. Transfer to fridge for 2 hours.
When the fuge is firm, you may brin it out, and cut into 1″ squares.
If you'd like to add toppings, candy canes, pretzel, caramel are some of our favorites. We love fudge! Hope this adds a little easy sweetness to your holiday!
Cheers!