Christmas Chili
It's that time of year where we want and need a good meal, but our schedules are over flowing with activities and a good meal is hard to come by.  However, this recipe is basic and you can find it on the back of your McCormick White Chicken Chili season packet. We named it Christmas Chili because of the red and green bell pepper that we added. This meal is ready in under 20 minutes. Get ready!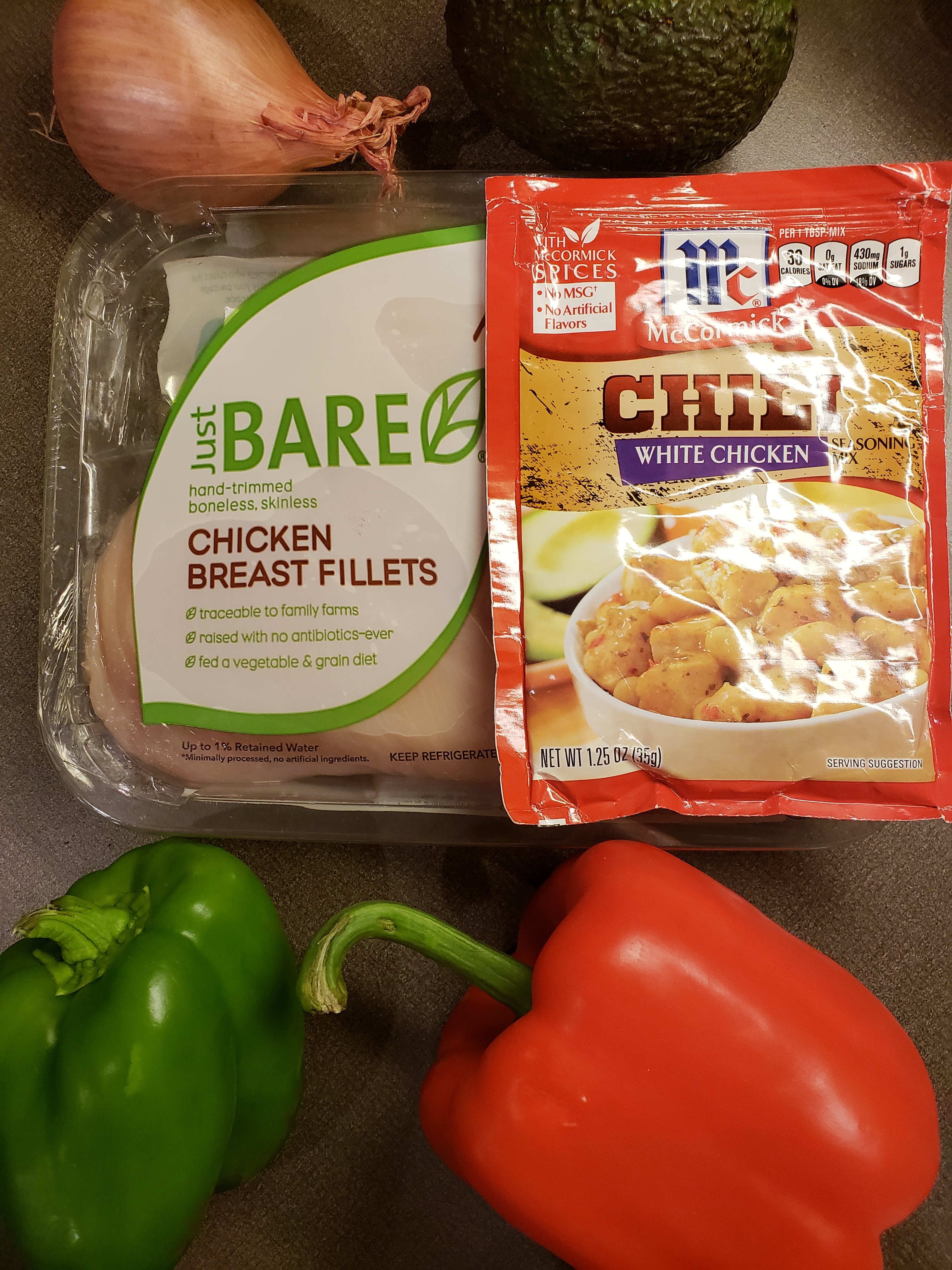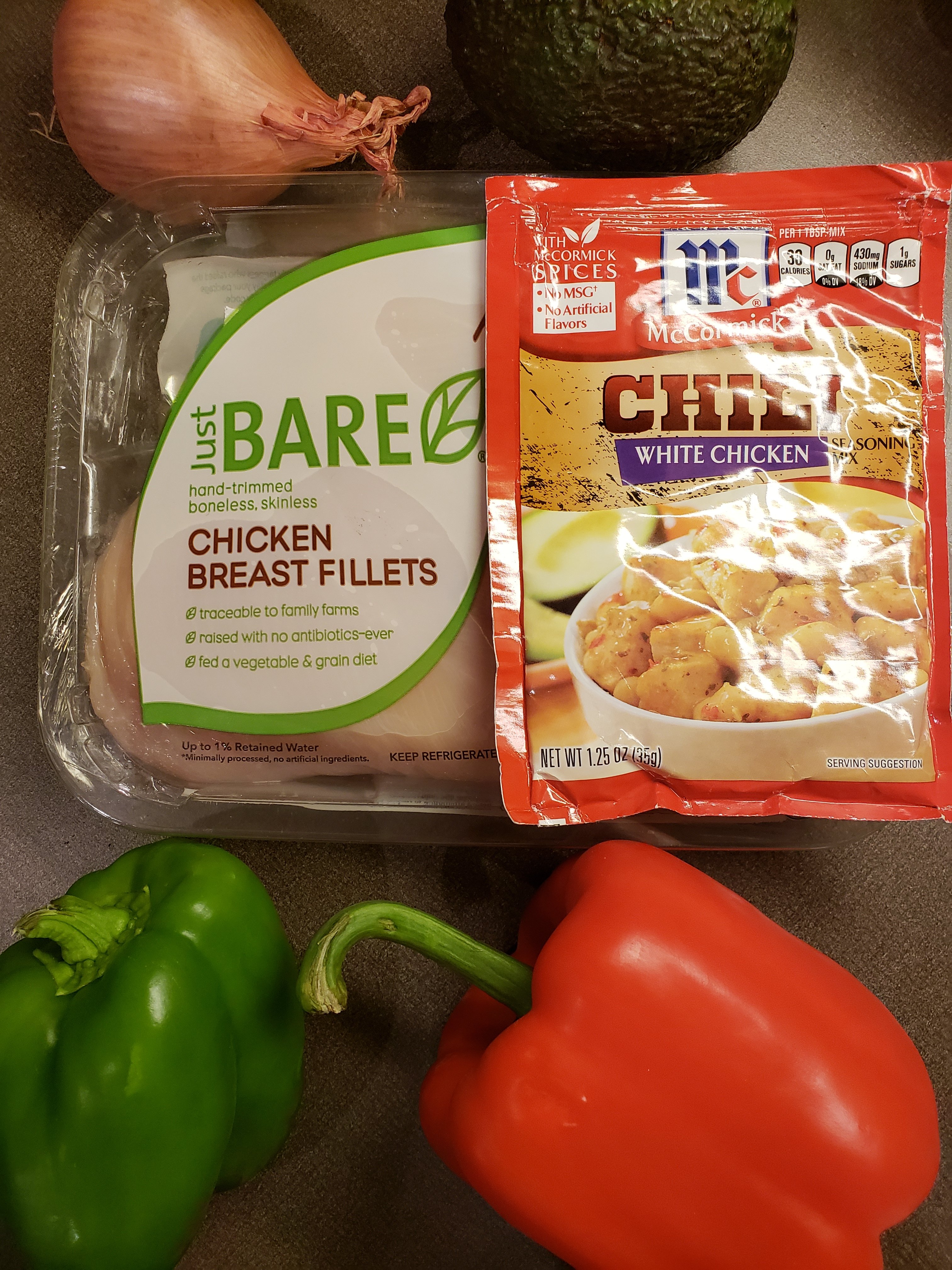 Ingredients
1 large frying pan with high sides
1 pound of organic chicken, cubed
1 tbsp oil
salt and pepper for chicken on both sides
1 red bell pepper, diced
1 green bell pepper, diced
1 white onion or shallot, diced
2 garlic cloves, smashed
1 can white beans, drained and rinsed (we only had black beans this time)
1 avocado for topping
1 McCormick white chicken chili season packet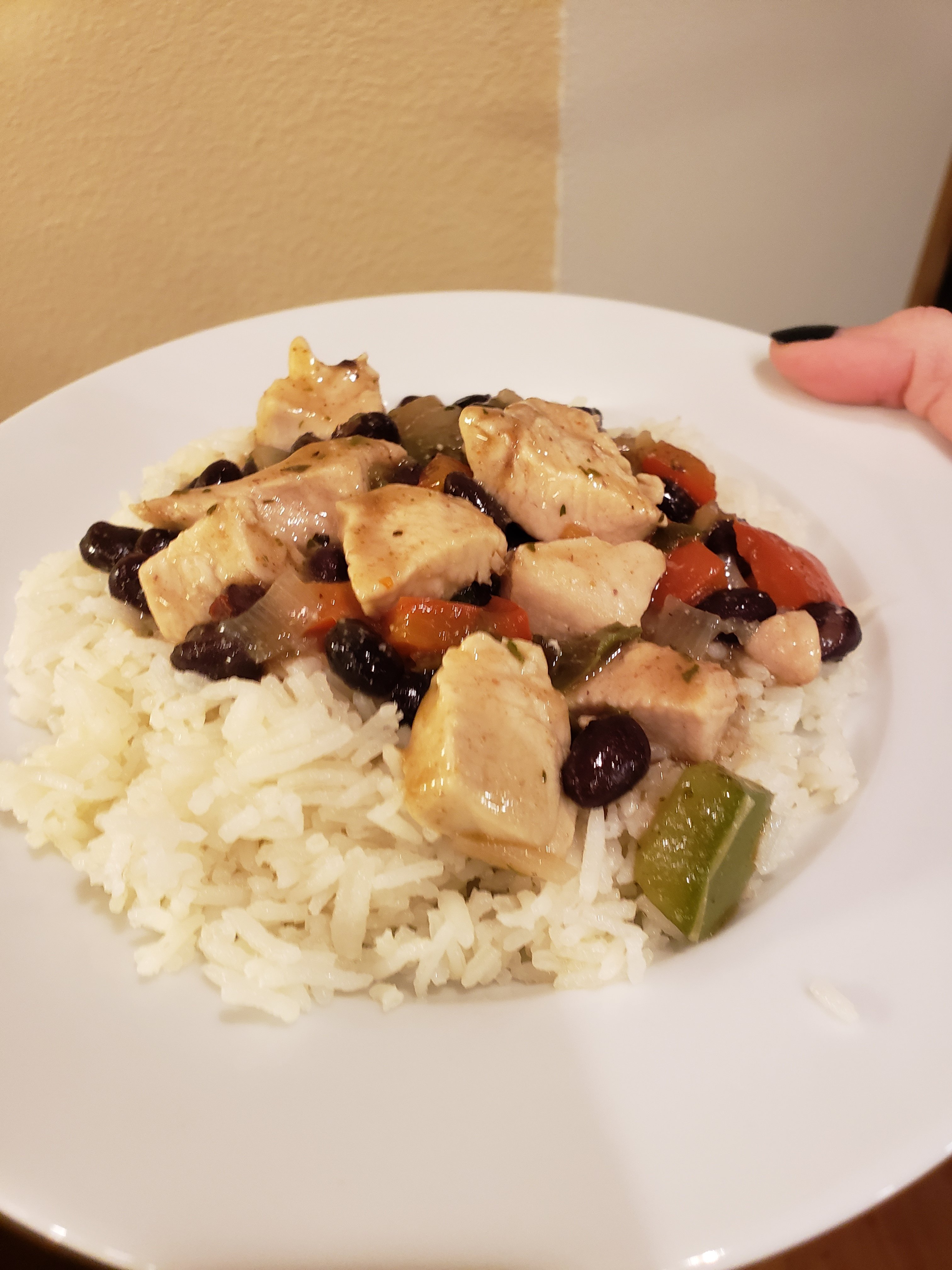 Directions
Sautee your onion and veggies in 1 tbsp olive oil for about 4-5 minutes until they are crisp tender. Add garlic last before adding the chicken.
Next, cut your chicken into small cubes and fry them in your pan for about 6 minutes, or until no longer pink. Medium heat.
Add the season packet and finish according to package.
Let it thicken up and enjoy!
We placed our white chili over jasmine rice.