10 Minute Baked Potato
What?! Did you even know this was such a thing?
We were in a hurry the other day, yet we were all craving a good, hearty meal. We had potatoes, steak, mushrooms and a bunch of herbs and shallots in the fridge.
With less that 20 minutes to get dinner on the table, we googled this potato recipe, and now it's a game change for us.
All you need is a baked potato or 4. Rinse well, poke with a fork all over. Pop into your microwave for 5 minutes. Check on it, flip it, put it back in for 5 more minutes.
I've made potatoes this way 2 times this week because I am in such awe! The potato turns out PERFECT. Fluffy and hot, cooked all the way through. Top with your favorite things
bacon
shredded cheddar cheese
scallions
sour cream
salt + pepper
chili
We had these giant "petite" filets from Metcalfes. After speaking with the butcher this week, he said there are no nuts in the meat prep area, and if there were, it would be on a marinated item, which he could not even think of a possible cross contact scneario. Of course he gave the disclaimer that they could not 100% guarantee, but speaking with him gave me peace of mind. Now for the steak….


Ingredients
2 (6 or 8oz) petite filets
salt
pepper
2 tbsp butter
fry pan
baking sheet lined with foil
meat thermometer
Directions
Pre-heat your oven to 400 and place your lined baking sheet inside.
Let your meat come to room temperature over 30 minutes; just hanging out on the kitchen counter. If you don't have time to do this, 10 minutes will be fine.
Salt and pepper the ends of your steak to you liking, set aside on a plate.
Melt the butter in the frying pan over high heat, about 2 minutes.
Once your pan is super hot, sear the ends of the steak in the frying pan, about 2 minuets on each side.
Then quickly place your steaks in the oven on the baking sheet.
Baking time will vary depending on the thickness of your steak. Our steaks were huge. So it took about 12 minutes to get the internal temperature to 130, mediuim.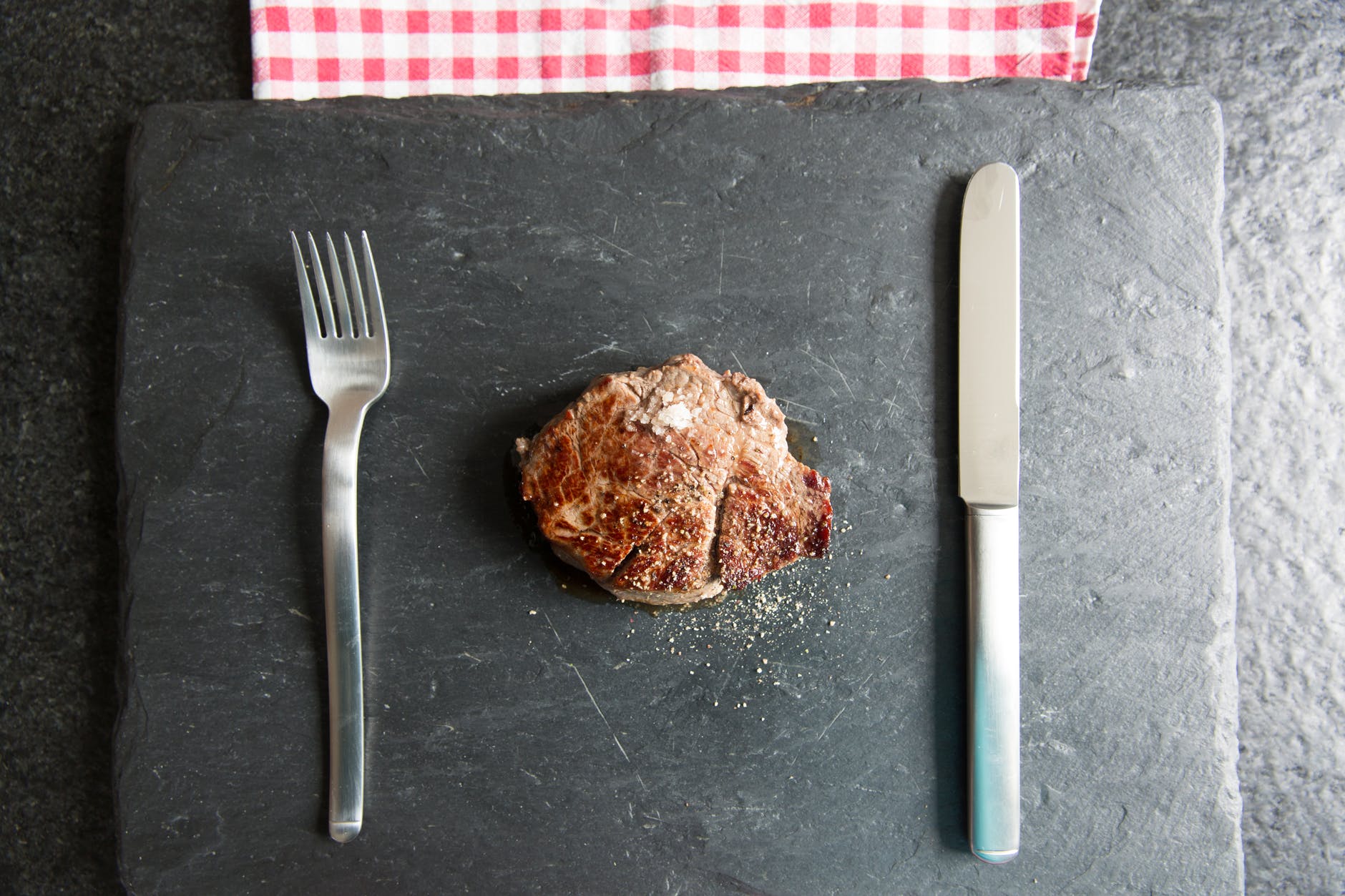 Enjoy!
We also did some sauteed mushrooms with rosemary, thyme and shallots. Just a large frying pan with 2 tbsp butter, and the herbs and mushrooms on medium heat for 15 minutes or so. It was so , so good!