Nutphrees Cupcakes
We had an awesome 4th of July – and I really hope you did, too. We had a big discovery while on vacation; NUTPHREES CUPCAKES are now being distributed to the lovely state of Wisconsin.
This is a huge.
A real game changer.
Safe nut-free baked items will now be available for pick up at your local grocery store for birthdays + parties. I'm so thankful for this brand, Nutphrees, from the Chicagoland area. I've talked about them before on nutfreemomblog and this is my other favorite feature of this evolving company, delivery.
In Madison, WI, they are at Whole Foods. In the Milwaukee area, they are at a few more stores. Click the link above to type in your zip code to find their treats closest to you!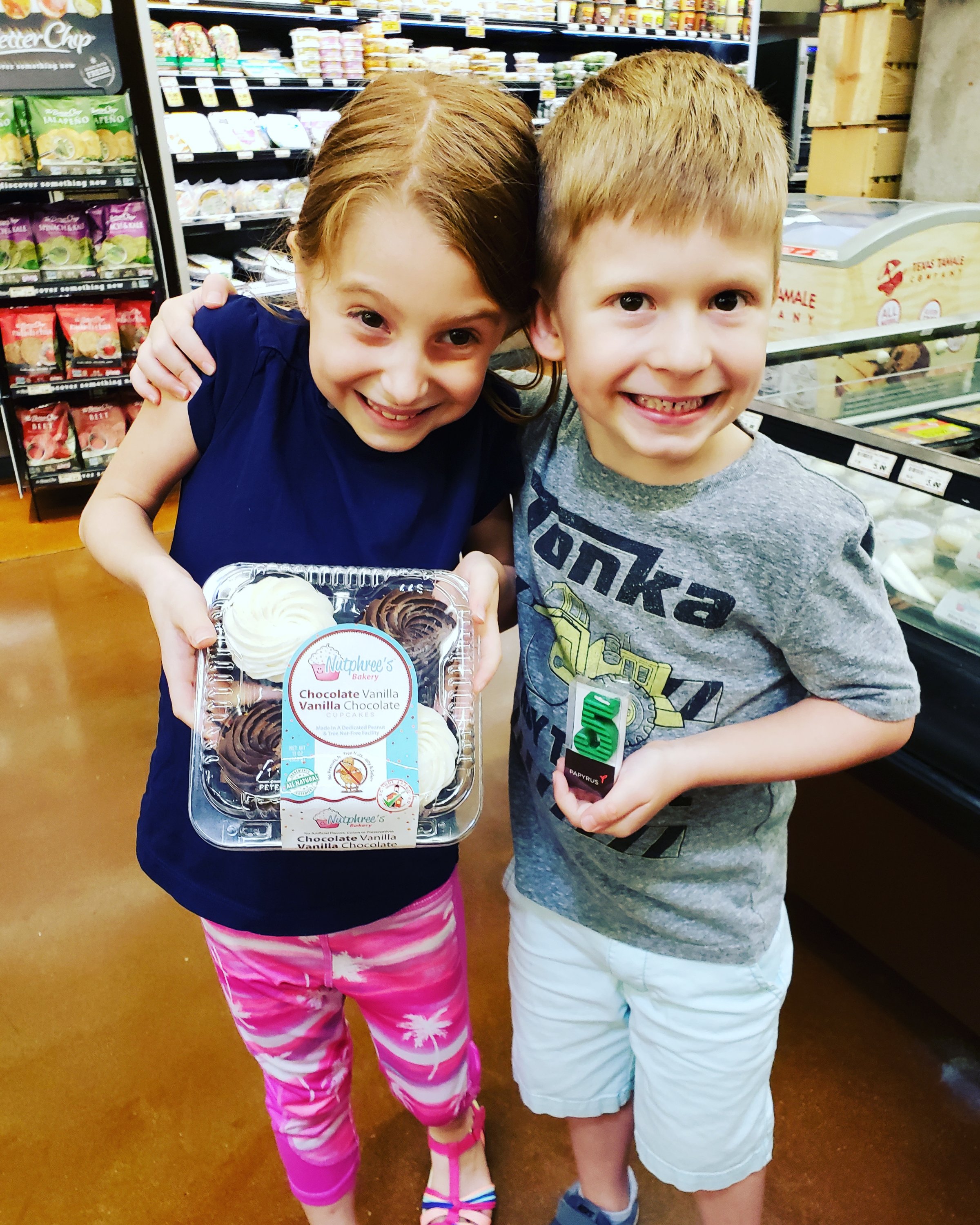 While we were in Milwaukee for the week, we got to check out the new Fresh Thyme market off Brady Street. It was amazing, which is where we found these Nutphrees cupcakes. They had a variety of flavors, and Chloe chose a 4-pack for $8.10. She had chocolate and vanilla. Look at that happy face. This is her FIRST EVER bakery treat from a store. She's so excited! And proud brother Carter, he had to walk away with something too. He found a "5" candle for his birthday next week 🙂 Such happy little kiddos.
We found a few more nut free treats that we'll be posting to Instagram 🙂
Have a great week! Tomorrow is MONDAY, back to the grind + summer kiddo schedule.