Zoodles & Marinara Sauce
Healthy pasta is my kind of pasta. Zoodles. Zucchini Noodles. Have you heard about these vegetarian noodles made from green herbs and vegetables?
Well Ronzoni noodles are not exactly fresh Zoodles because that would require me to use an attachment on my Kitchen Aid mixer that I do not have (or have time to do tonight); however, these noodles are very similar and have zucchini in them.
Actually, it's a great combo of spinach, zucchini, broccoli, parsley and kale. This product is 100% nut free. And not made in a facility with other nuts.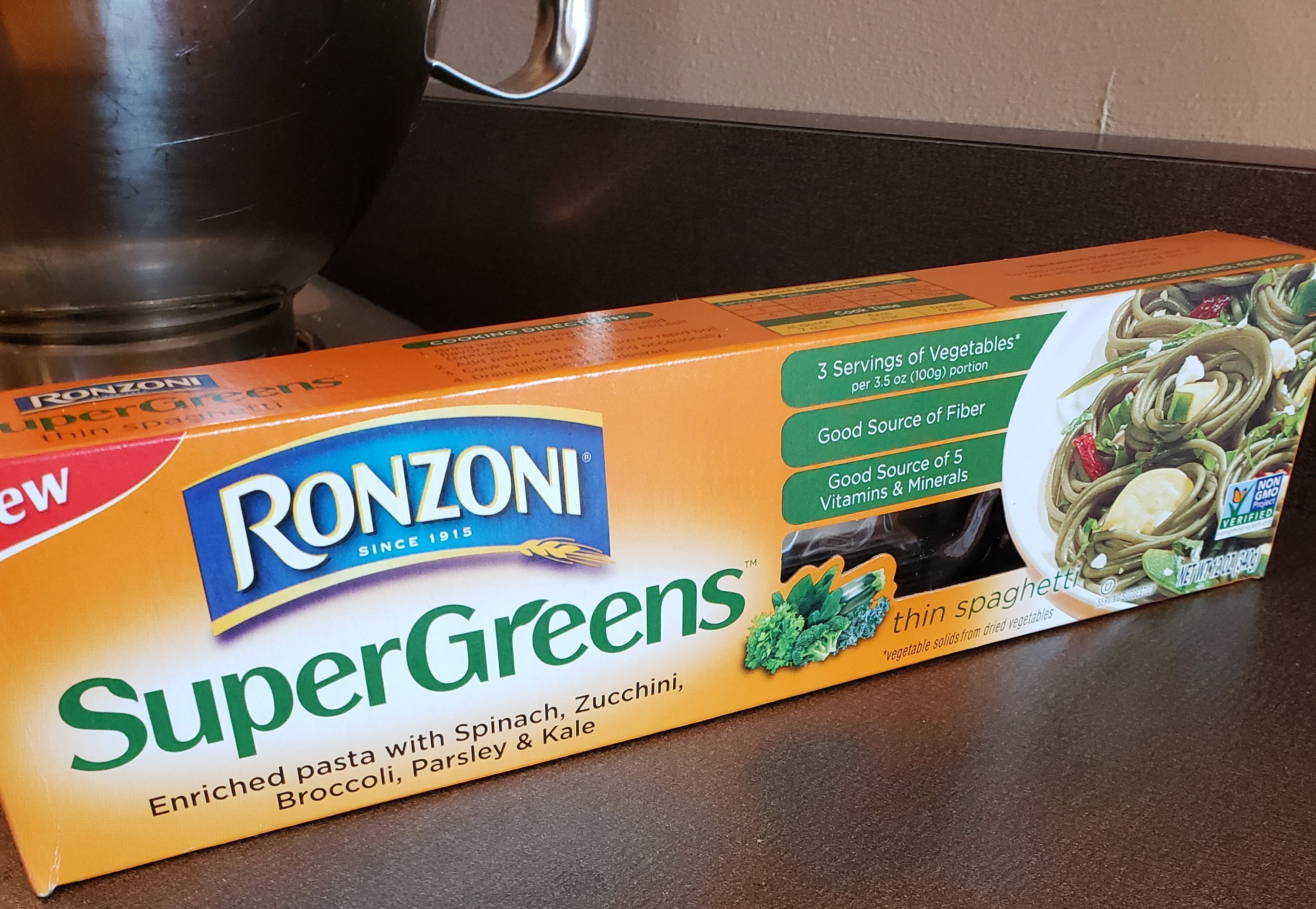 At first, we were not sure about green pasta. I mean, green is my favorite color, but for pasta?! Certainly this pasta looks and sounds healthy AND for sure then they would taste bad. Right?!
Wrong. The good news is that this pasta tastes 100% like regular pasta, only you're getting some sweet nutrients along with it.  Three servings of vegetables to be exact. That's A LOT!
And, if your kiddos are picky eaters when it comes to fruits and vegetables, this is a great way to substitute some key nutrients while still eating something familiar, pasta!
We paired this with classic Campbell's Prego Marinara sauce and some Parmesan with watermelon balls and strawberries on the side. It was a quick night tonight since we had double pick up from school, scholastic book order sorting and dance rehearsal.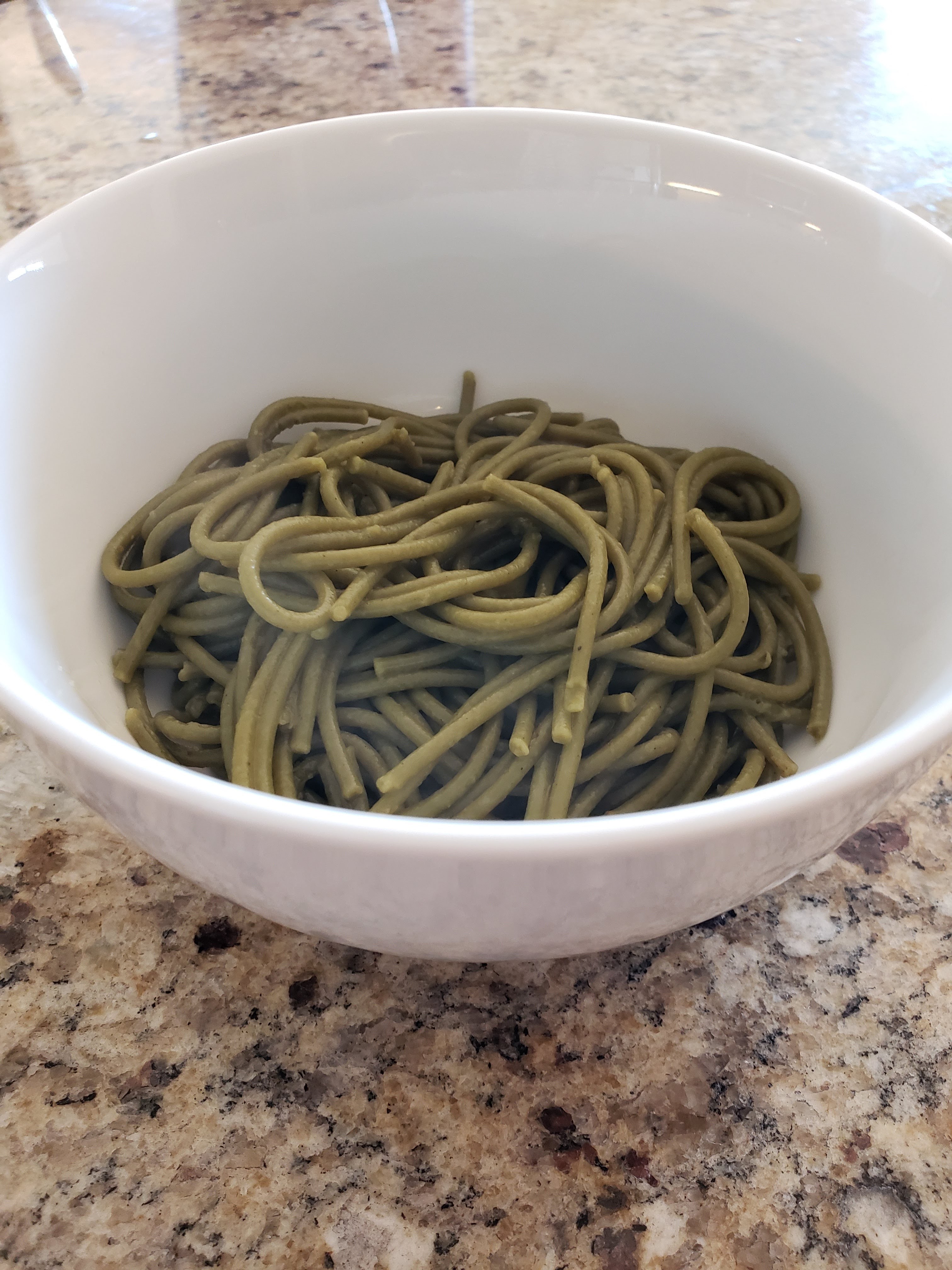 Not a pretty picture, but we did have clean bowl club all around! Kids loved it for sure. We'll be buying this brand again.
If you check out the Ronzoni website, they have a TON of great recipes for how to use these noodles with cold salads, too. Perfect for summer time picnics and parties 🙂