Basic Bean & Ham Soup
Last week we had a lovely ham at my Mom's house in Milwaukee for Easter Sunday. We came home with lots of leftovers.  We decided to make a simple weeknight ham and bean soup. It was ready in 20 minutes. Very easy and most of the stuff you'll probably already have in your fridge. If you don't have ham, add extra beans. But the ham flavor actually really makes this soup. You don't need to add any extra salt because the ham does it all.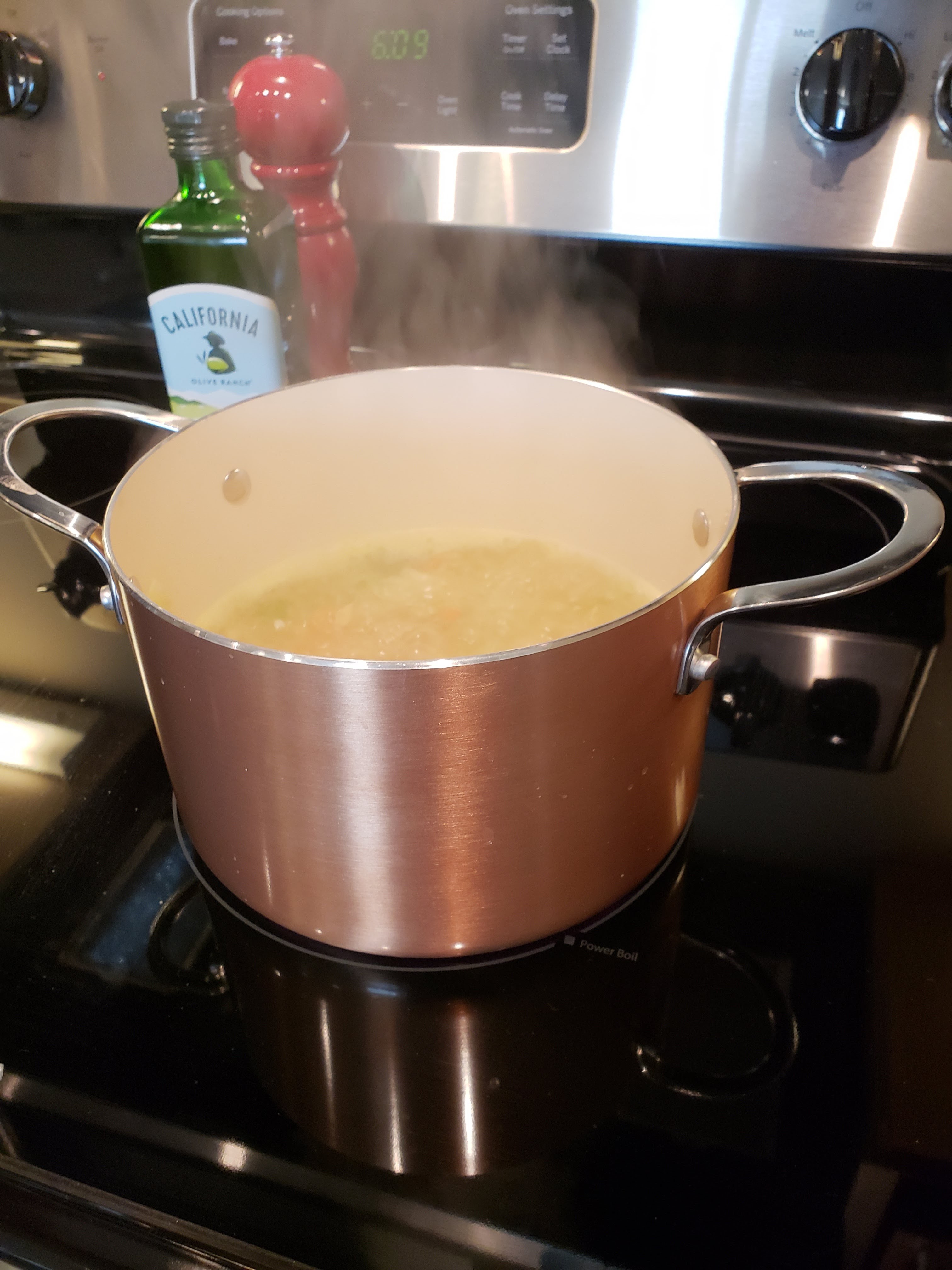 Ham & Bean Soup 
Ingredients:
2 cups cubed, fully cooked ham
2 celery stalks, chopped
2 carrots, peeled and chopped
1 yellow onion, chopped
4 cloves of garlic, minced
3 tbsp olive oil
pepper
2 cans of great northern white beans, drained and rinsed
4 cups of chicken or vegetable stock
Directions:
I used a 4 qt Food Network Ceramic pot over medium high heat and swirled the olive oil to coat the bottom of the pan.
Add the onion and saute until translucent, about 5 minutes
Add garlic and saute until fragrant, about 2 minutes
Add the celery and carrot, saute for about 5-8 minutes until tender
add your vegetable or chicken stock and bring to a boil, then reduce to simmer over low for 20 minutes. Add your beans and ham at this point as well.
Serve with small spinach salad.
Enjoy! Yield is 4.