Homemade Shamrock Shakes
It's that time of year! Shamrock shakes! While the McDonalds shakes ARE safe for PN / TN allergies, most other restaurants are NOT due to cross contact risks. We prefer to make them at home anyway. They taste too good!
After lunch today, we tested out our recipe.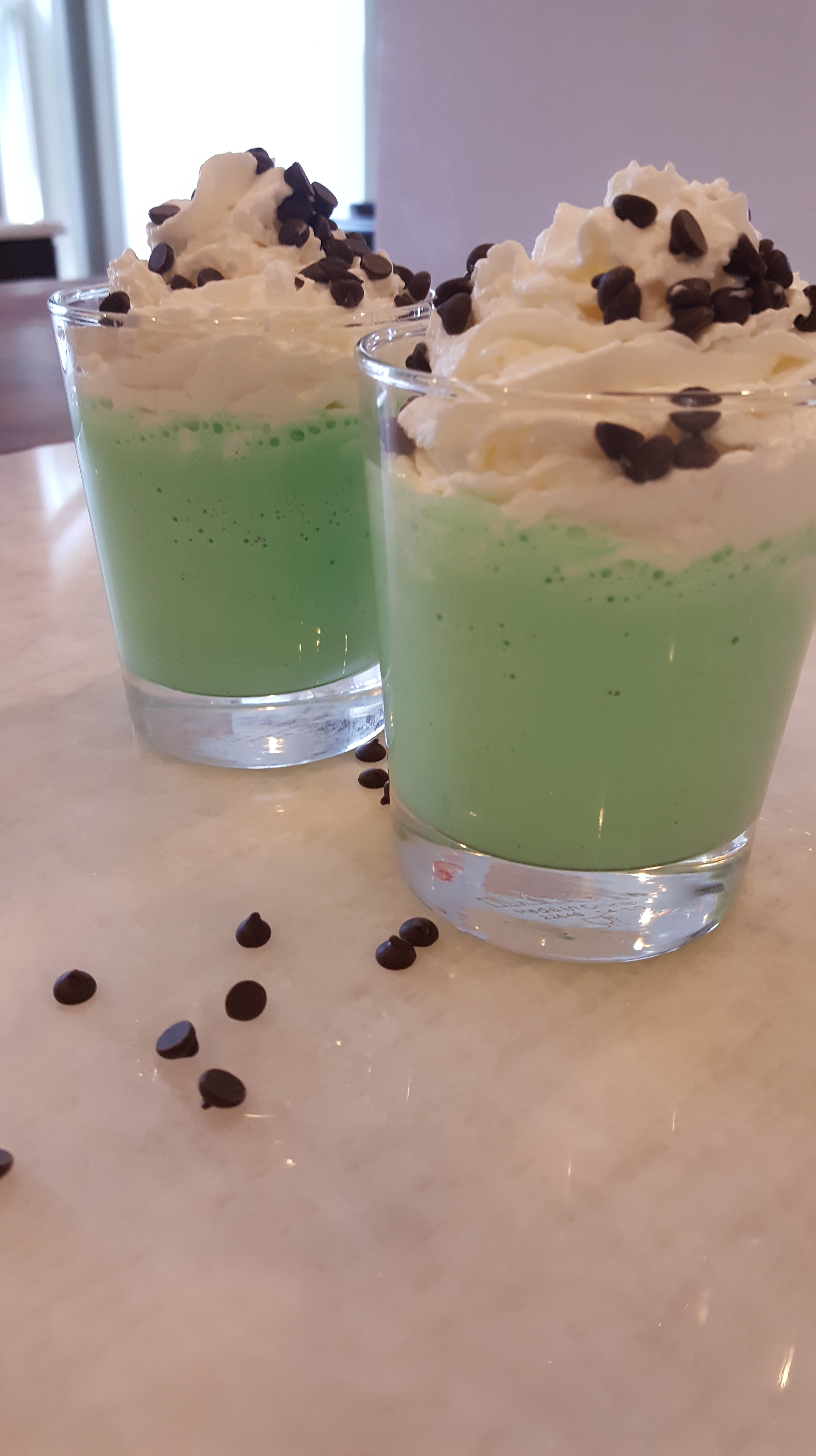 Ingredients:
1 cup vanilla breyers gluten free home style vanilla (nut free ice cream)
1/2 cup Sassy Cow organic milk
2 drops of mint extract
6 drops green McCormick food coloring
Whip cream
Mini Enjoy Life Chocolate chips
Directions
Using a blender / nutribullet, mix all ingredients except for the whip topping and Chocolate chips.
Top with whipped cream and chocolate. To be fancy, you could grate Andes candes on a microplane over the top for more mint flavor.