Chocolate Chip Ghost Muffins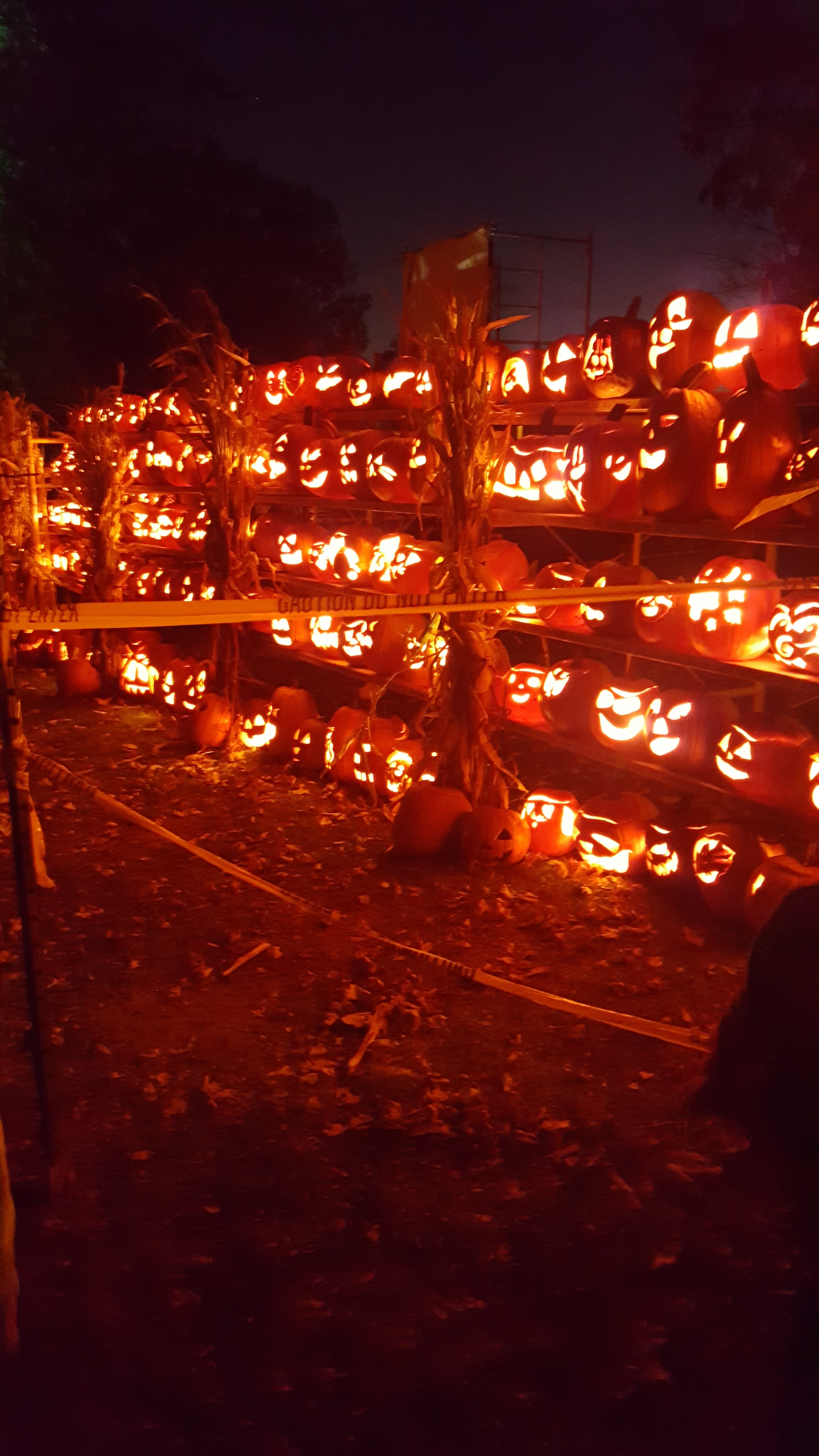 Tonight we baked pumpkin muffins for school tomorrow to celebrate Halloween! We also finally carved our pumpkins, and holy cow, carving an owl was harder than I thought! But we did it, all of us (as in all four of us carved one pumpkin because it was huge and we ran out of time!), and the pumpkins are on the front porch ready for tomorrows trick-or-treating!
The kids are excited for "The Great Pumpkin" to arrive, since we do not keep our candy, the Great Pumpkin leaves a small little something in exchange for the kids candy (that is always donated). This year I found glow in the dark Thomas the Train for my little guy and a small bead bracelet kit with stickers for my little lady. I just got done hiding them – can't wait for them to search for their surprises tomorrow night!
We found nut-free mummies for these muffins at Michael's craft store in early September. That's some solid advice right there. If you're going to be baking something special for a holiday – shop early. The best selection of nut-free items always goes first.
Mini Pumpkin Muffins – You'll need a mini-muffin pan. Kohl's has a great one, it's the Food Network brand and the non-stick is amazing!
Ingredients
2 C flour (can subs. for whole wheat flour / GF flour)
1 1/2 tsp baking soda
1 1/2 tsp cinnamon
3/4 tsp salt
1/2 tsp nutmeg
1/2 tsp ginger
1/2 tsp allspice
1/2 tsp cloves
1 (15oz) can of pumpkin puree
3/4 C brown sugar
3/4 C sugar
3 large eggs
3/4 C vegetable oil
1/2 C mini chocolate chips (Enjoy Life / Artisan Kettle)
Directions
Line your baking pan + preheat oven to 350.
Combine first 8 ingredients in a large bowl + combine ( this is all of the dry ingredients)
In your electric mixer bowl, combine the rest of the ingredients, except chocolate chips. This includes: pumpkin, sugar, sugar, eggs, and oil.
Gradually mix the dry ingredients into the wet and mix together.
Gently fold in the 1/2 cup of dark chocolate chips
Fill the lined muffin pan 2/3 full of batter
Bake for approximately 14 minutes, depending on your oven.
Top with cream cheese frosting mixed with 1 tbsp maple syrup and 1/2 tsp sea salt. Pipe onto cooled cupcakes + add your decorations.
Enjoy! The yield on this was quite high, about 58 mini muffins.