Pumpkin Bread (GF, TN/PN, Egg Free)
Are you looking for a recipe to use up that extra pumpkin puree from yesterday's homemade Pumpkin spice lattes?
Pumpkin chocolate chip banana bread is the answer.
Super quick post because it's Sunday Funday! If you're looking for GF Gluten Free, King Arthur Flour makes their GF flour in a "Top 8 Allergy Free" facility, and are VERY good at keeping things properly labeled! Their website is helpful for those with allergy / food restrictions.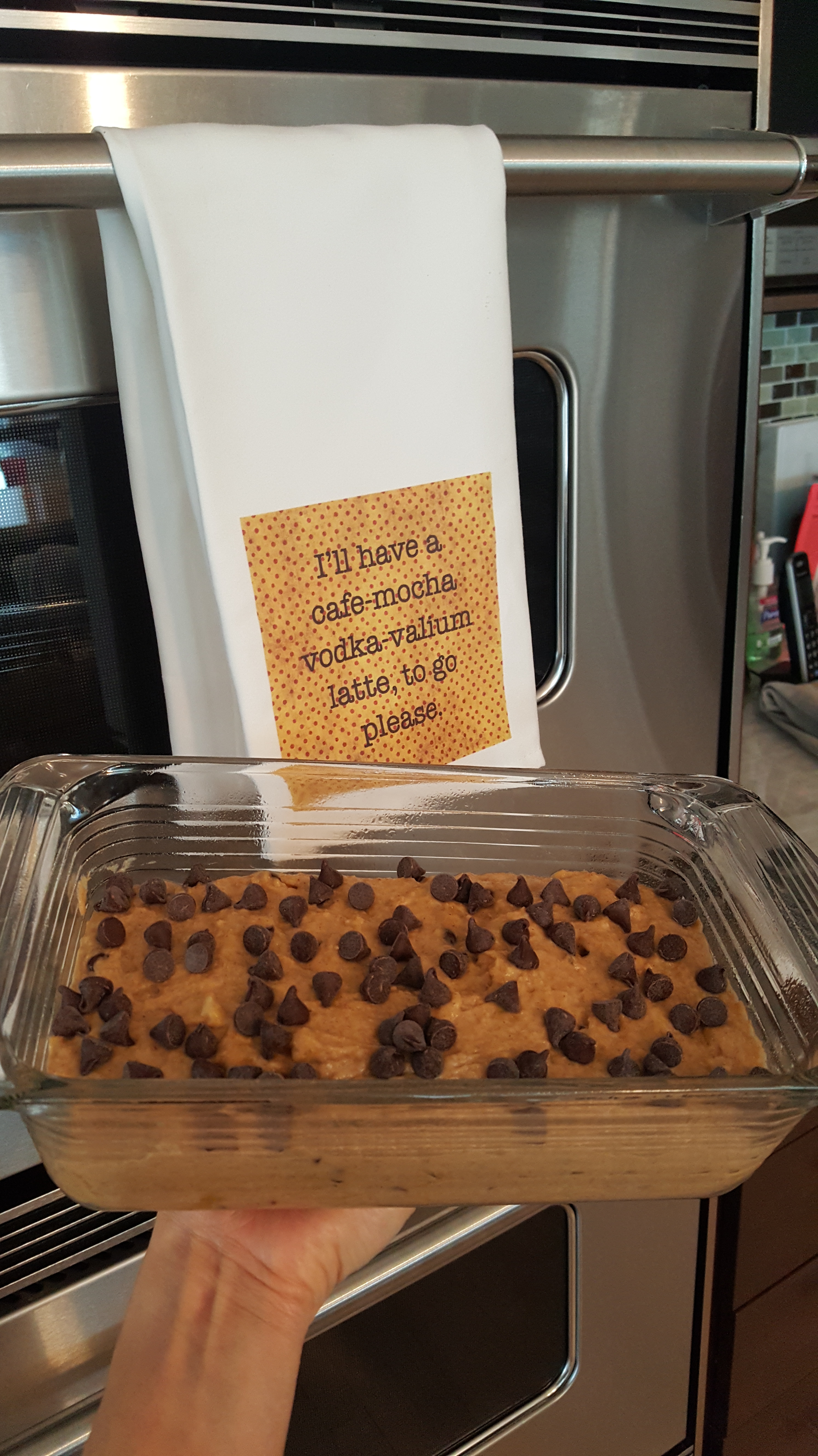 If you don't have cinnamon, just double up the pumpkin pie spice. And vice versa.
Happy Sunday