Blueberry Breakfast Muffins
One of my kids is staring at the back of my head from the top of our stairs as I type this, and I refuse to turn around to see what they need….it's been a looooong weekend, a preview of what summer will be like, perhaps, and I'm just a wee bit annoyed. I need some down time. A mommy break here. I'm blogging, something I enjoy, for me.  And I need it. I need to take time for me to be a better person to help you. You being kids. It's a cycle.
Anyway, typing. Typing. Typing.
Blueberry Oat Flax Seed Breakfast Muffins…MMMMMMMMMMMM.
We had a huge container of blueberries leftover from the week. Not wanting them to go to waste, I made my all-time favorite blueberry breakfast muffins. They're easy and we usually have all the ingredients on hand.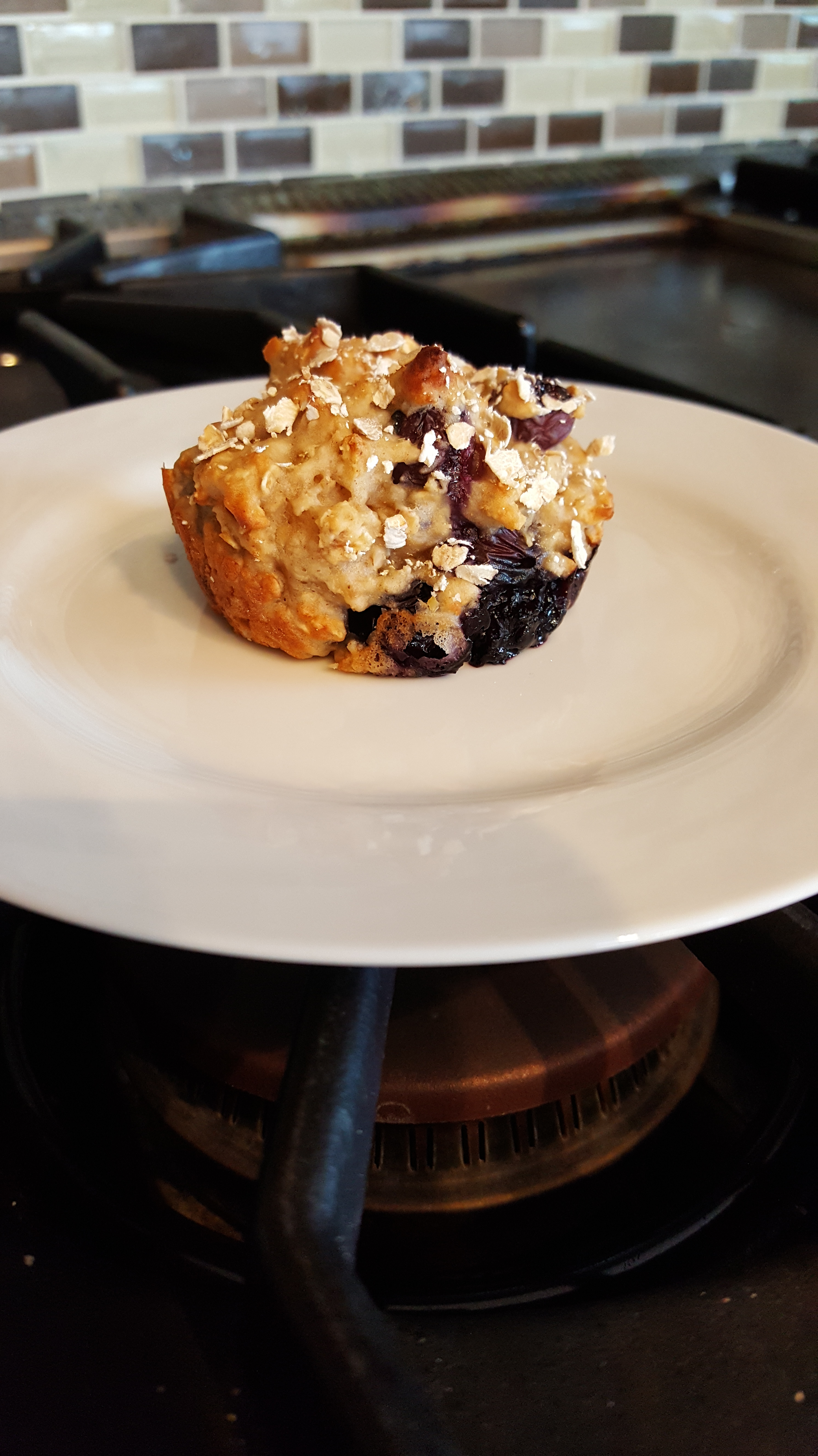 Ingredients:
1 cup (120 g) all-purpose flour or whole wheat flour
1 cup (80 g) old fashioned rolled oats (Quaker Oats have been nut-free)
1 tsp baking powder
1/2 tsp baking soda
1/2 tsp ground cinnamon
1 tbsp ground flax seed (check the packaging for allergy information)
1/4 tsp salt
1 large egg
1 cup (225 g) plain Greek yogurt
1/2 cup unsweetened applesauce
1/2 – 3/4 cup brown sugar
2 tsp vanilla extract
1 1/2 cup (140 g) blueberries, frozen or fresh
Directions:
Preheat oven to 400.
Toss the blueberries with 1 tbsp flour and set aside
Combine flour, oats, cinnamon, flax, baking powder, baking soda and salt in a large bowl.
In a smaller bowl, combine the yogurt, applesauce, egg, vanilla and brown sugar.
Pour the wet ingredients into dry and mix well.
Fold in blueberries
Grease a 12-count muffin pan with pam spray or use muffin holders. Fill 3/4 full of batter. Sprinkle extra oats on top if desired.
place in the oven 18-20 minutes.

These muffins are very satisfying and I enjoyed mine with a hot cup of Valentine coffee for breakfast today. Enjoy! I would refrigerate these if you don't plan on using them the same day. Blueberry can go bad quickly.