Chipotle Chicken Bowls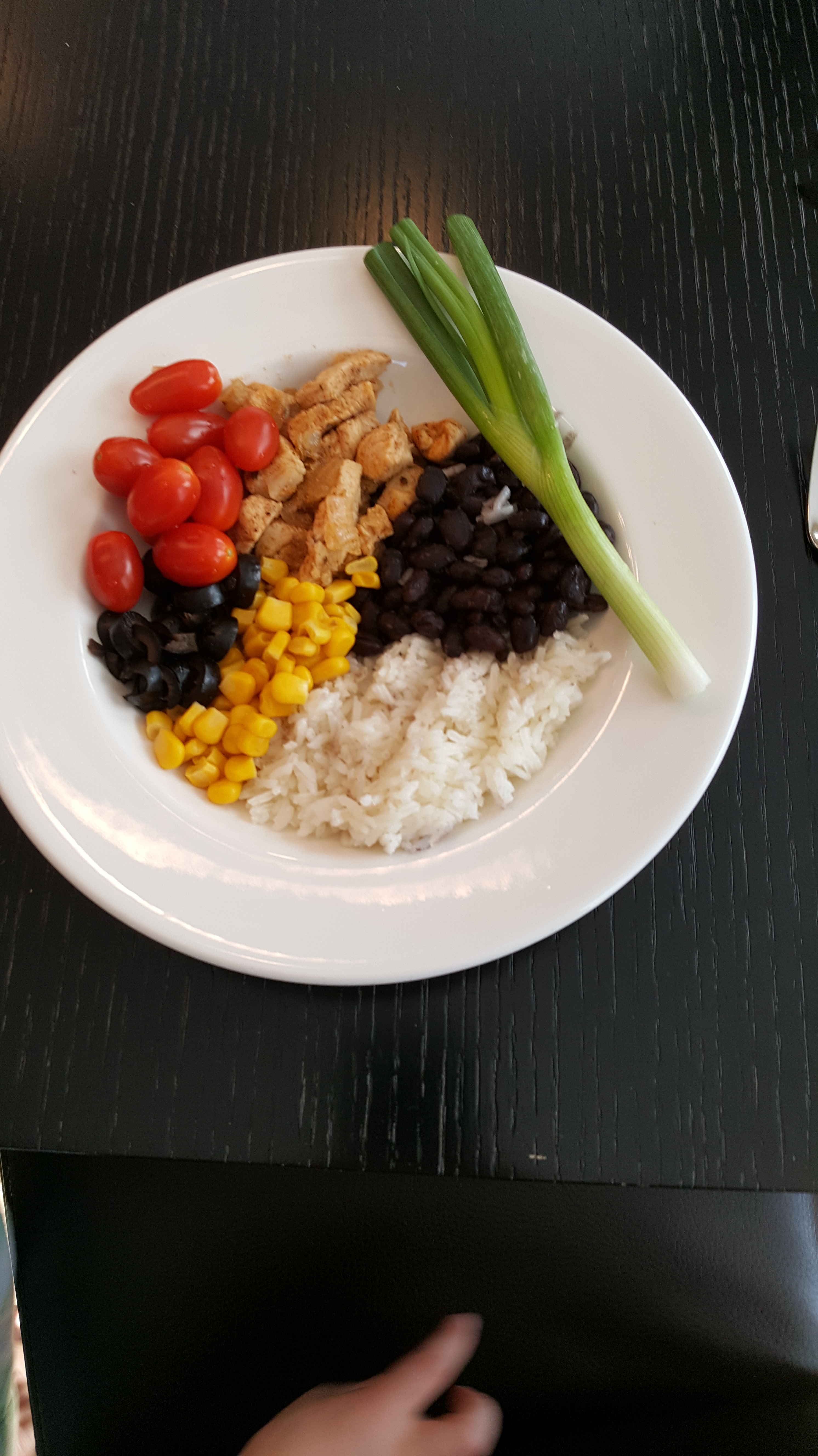 The end of the school year is quickly approaching and I feel like my organizational skills are in a downward spiral. Food menu planning is sporadic at best, our calendars are jammed full of activities, get-togethers, parties, volunteer activities, the list goes on. All fun stuff, just a lot all at once.
This week my body has been mad at me for having so much going on – and I could tell. I've had a dull headache for two days that turned into a full blown migraine late last night that kept me awake until 3am.  I haven't been eating right, I've been working out too hard, too fast, and not re-fueling enough with the RIGHT FOOD.
There are no short cuts in life.
Today I took 6 hours to do nothing. Not a single thing. I couldn't. If you've ever had a migraine you know how debilitating they are. Light sensitivity, nausea and throbbing neck and head kept me down for the count. Luckily, I have a very loving son with wonderful bedside manner helping me, and offering me little snacks and snuggles all day long. He is wonderful.
So this week, to get back on track, I made this amazing little meal that's a total Chipotle knock-off. I found it from another blogger, Damn Delicious, and tweaked a bit to fit my family. Hope you love it too – we had 4 clean plates, and I'm pretty proud of that!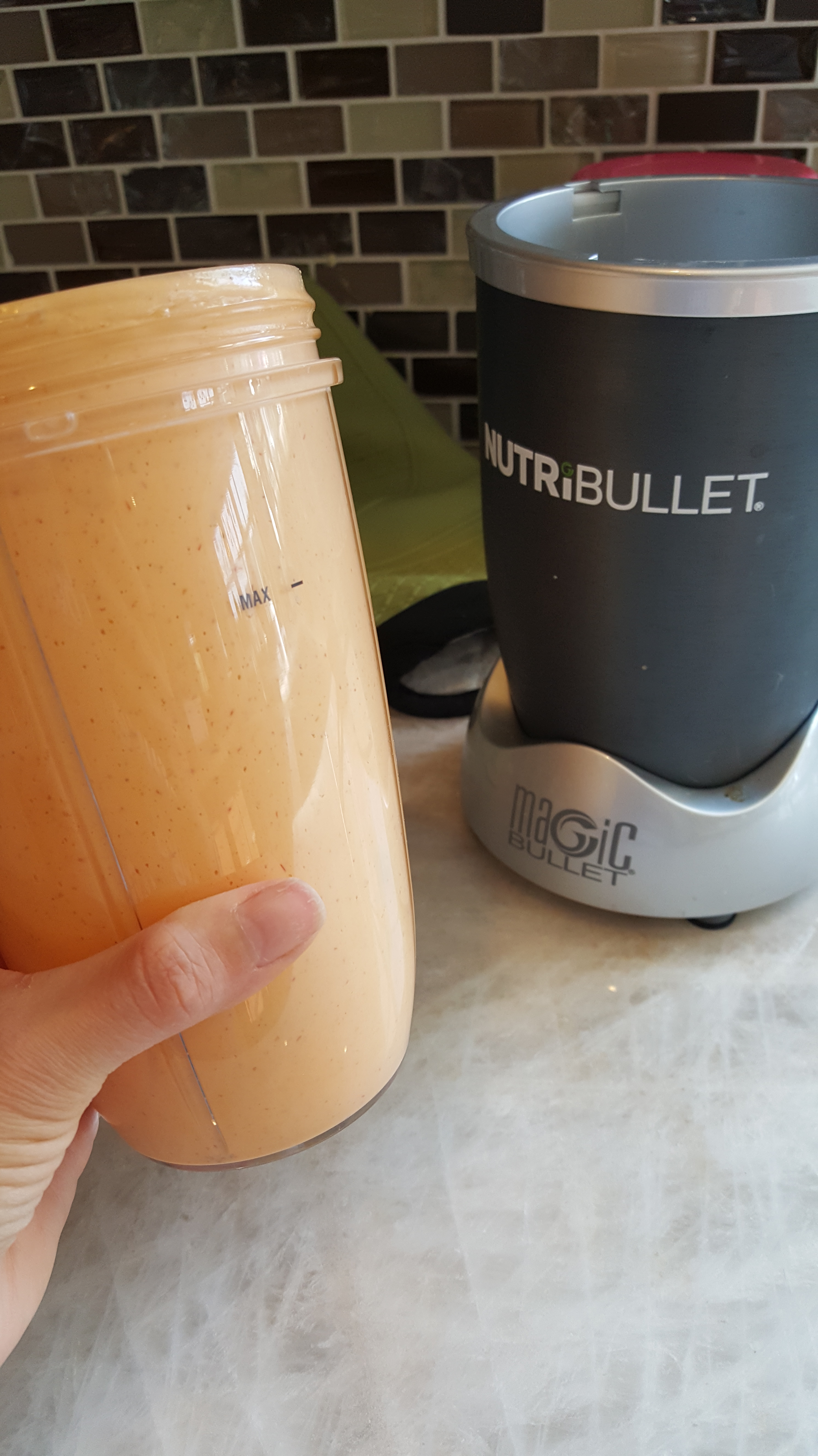 Ingredients
1 cup rice
1 tablespoon olive oil + 1 tbsp for sauce
1 pound boneless/skinless organic chicken, cubed small
1/2 onion, diced
1/2 teaspoon chili powder
1/2 teaspoon garlic powder
1/2 teaspoon ground cumin
1/2 teaspoon oregano
1/4 teaspoon paprika
Kosher salt and freshly ground black pepper, to taste
1 (15-ounce) can black beans, drained and rinsed
1 (15.25-ounces) can whole kernel corn, drained
1/2 cup pico de gallo or 1/2 cup grape tomatoes
4 scallions to garnish each plate
Black olives (kids love em)
Chipotle Cream Sauce (for the grown-ups, it has a kick!)
1/2 cup plain nonfat Greek yogurt
1 Chipotle pepper in adobo sauce, minced
1 clove garlic, minced
1 tablespoon freshly squeezed lime juice
Directions
To make the chipotle cream sauce, blend together Greek yogurt, chipotle pepper, garlic powder, salt and pepper, drizzle of olive oil, and lime juice; set aside. (I used my nutribullet or smoothie blender to get a nice puree)
In a non-stick sauce pan, make the rice according to the directions on the package. I like jasmine rice, so I needed to account for the 15 minutes it takes to simmer.
Heat olive oil in a large pan with high sides. Add chicken cubes and chili powder, garlic powder, cumin, oregano, onion powder and paprika; season with salt and pepper, to taste.
Cook until chicken has browned, about 5 minutes. If starting to stick, add a 1/4 cup chicken stock or vegetable stock.
Divide rice into plates and top with seasoned chicken, beans, corn and tomatoes. Drizzle with chipotle cream sauce, if desired.
Yield: 5