Disney Vacation Day 1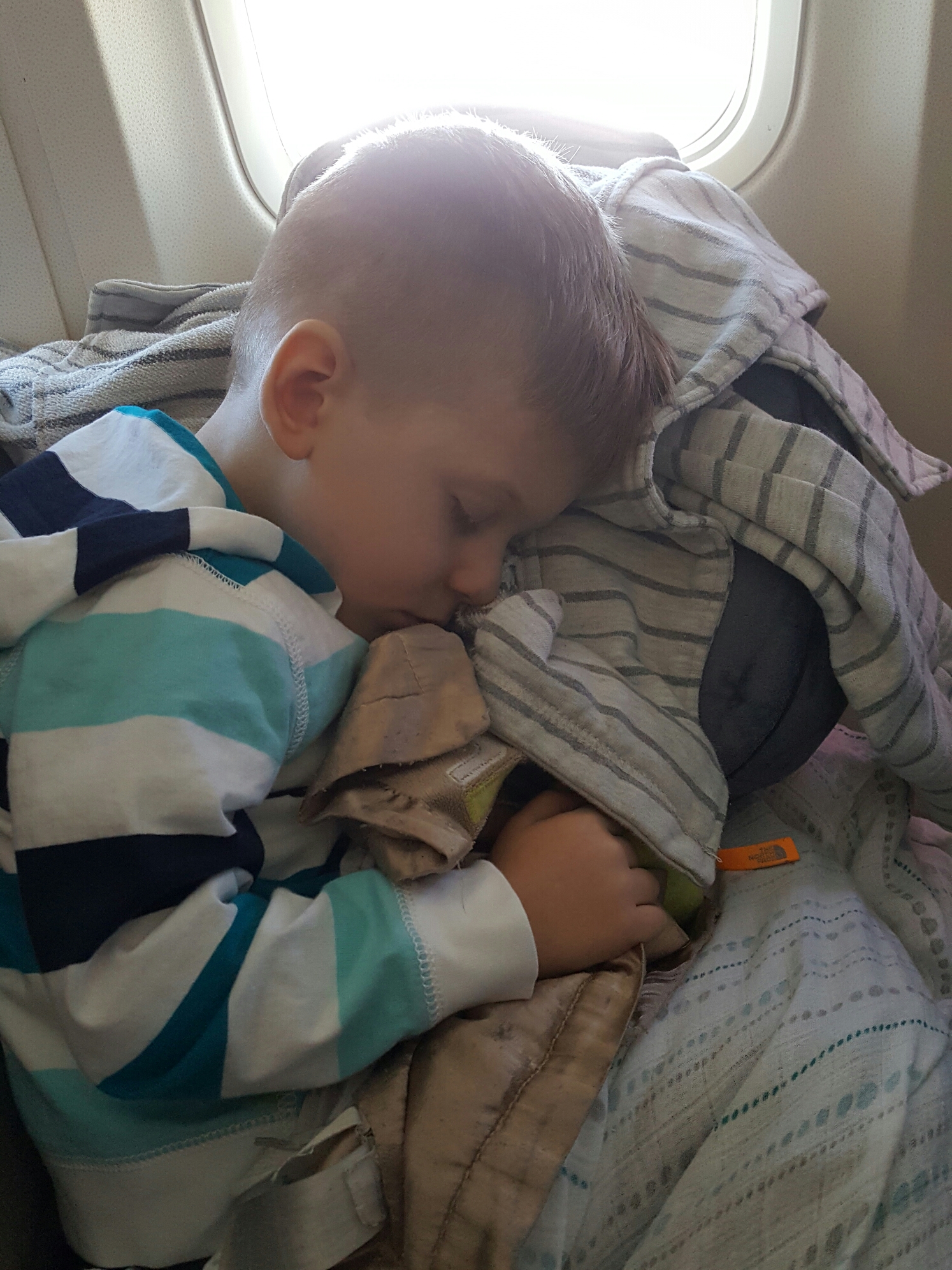 No vacation is complete unless someone is either puking, screaming or crapping their pants. This time, puke was how we started our day. We woke up at 5:30 with my little man saying his tummy hurt. We thought he was just hungry. A box of travel cereal later, he seemed fine. Pack up the condo and out the door – our Uber was right on time and drove us to the airport. That's when up-chuck number 1 happened. In the car. Lovely. Change the wardrobe and bag up the stink. Then we checked into the flight and number 2 occurs. At this point, we decided to delay our flight by 5 hours to see what exactly was going on….
SOUTHWEST AIRLINES WAS AMAZING! TOOT TOOT!
They let us reschedule our flight as many times as needed at NO ADDITIONAL COST and they kept tabs of my daughters nut allergies, too. We thought car sickness might just be the issue, so we had lunch, and seemed OK, back to the airport we go to try again. Everything seemed fine. About 1 hour into our flight, sick again. He handled it like a rockstar, and so did the flight attendants. Over the top thankful for SOUTHWEST airlines and their superior customer service. IT MADE OUR DAY! Plus, since we pre-board due to allergies and wipe downs before others board the plane, they let grandma pre-board too, to keep the family together. Lucky they did, we needed the extra hands today!
We were 6 hours late getting to Disney today, and Magical Express handled it like a boss. Our room was ready and everyone here has been over the top helpful, handing stickers to the kids and buttons to wish Happy Birthday to my little lady. Our safe-snack box arrived a few days ago, and kept us fueled while we unpacked. Our booze box on the other hand broke open and we lost a few bottles of survival.
Tonight we had ladies night since Carter still had a fever and was not looking good at dinner. We checked out 3 shops and a restaurant and topped out night off with NUT-FREE desserts, a RARE FIND. HOMEMADE chocolate chip cookies and ice cream! WOAH! The fireworks from our hotel were amaze! Our view is Magic Kingdom and are within arms reach of Space Mountain. It's incredible.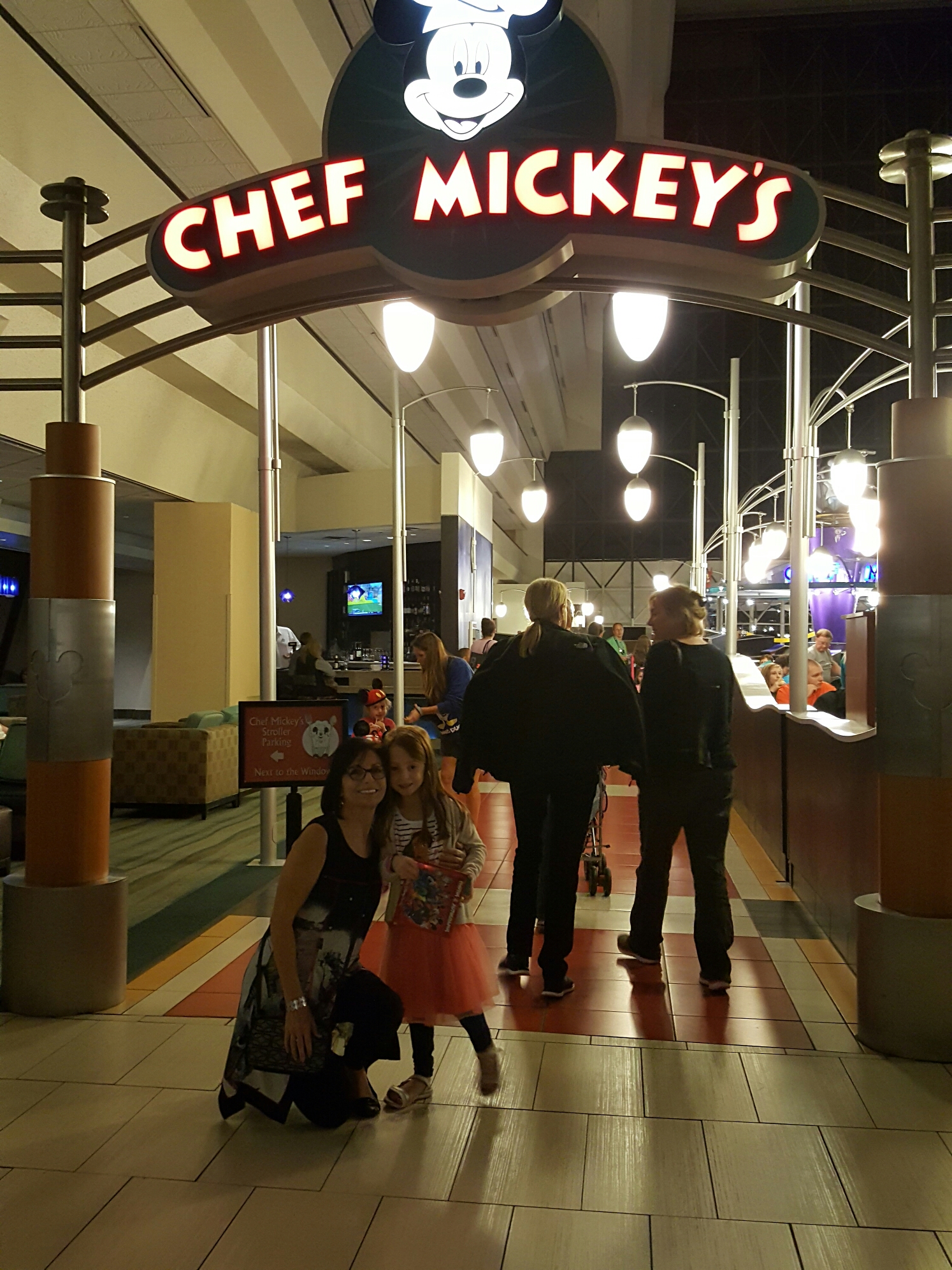 Lastly, my daughter has been amazing with all the changes on this trip. From almost cancelling the entire thing, to delaying flights, to not eating at her character dining tonight among a slu of other things. She received a gift card from her Great Uncle David for her birthday. Since little man isn't feeling well, big sister stepped up big time. She used her birthday gift card to buy him a get well present. Then she bought herself a multi-color pen and made him the most sincere card. This whole trip is for them, and she's showing so much maturity and selflessness. What an incredible gesture of love for her sibling. I love it.
Tomorrow is another day. We have a fully stocked kitchen and are ready for a delish home-made breakfast. If my sick buddy is better, we will all walk over to the Magic Kingdom. Our fast passes are ready, I pray this is just a 24 hour bug!
Good night!